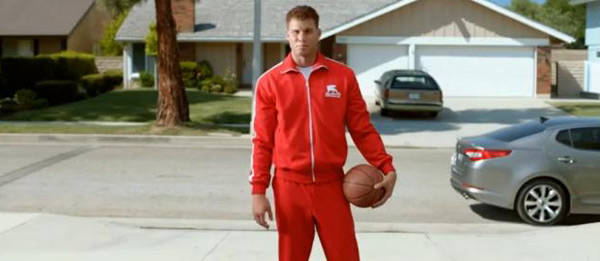 With the 2012-2013 NBA season officially under way, Kia is once again rolling out new TV commercials starring its global brand ambassador, LA Clippers power forward Blake Griffin.
The two new spots have Griffin offering helpful suggestions to younger versions of himself with Kia's UVO voice-activated infotainment system taking his Optima on a time-traveling musical journey through the mid-1990s and early-2000s.
"Blake turned people's heads after his famous dunk over a Kia Optima in the Sprite Slam Dunk contest at the 2011 NBA All-Star, and his on-court talent combined with his unique comedic style and personality translated into a powerful partnership that has helped raise awareness and brand perception for Kia," said Kia Motors America executive vice president of marketing and communications Michael Sprague. "Griffin is one of the most exciting and recognizable young athletes in the world, and this latest campaign pairs Griffin's basketball wisdom and athleticism with the youthful style, performance and cutting-edge technology of our wildly popular Optima midsize sedan and the award-winning UVO infotainment system."
If you're viewing this on a mobile device and can't see the video, please click here.
<>