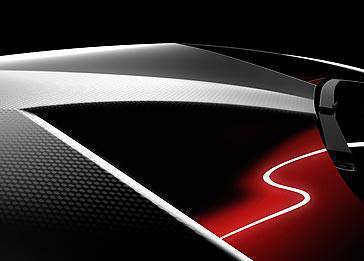 Lamborghini has revealed the first of six teaser images it plans to release to drum up excitement on the successor of its flagship supercar, the Murcielago.
The image appears to be a close-up of the car's taillight that is partly framed by a section of the carbon fiber rear quarter panel.
Although Lamborghini has yet to reveal the name of the Murcielago's successor, MotorTrend, Autoblog and other sources have dubbed it as "Jota."
Lamborghini will officially unveil the car--and probably its name--at the upcoming Paris Motor Show which will open on September 30.