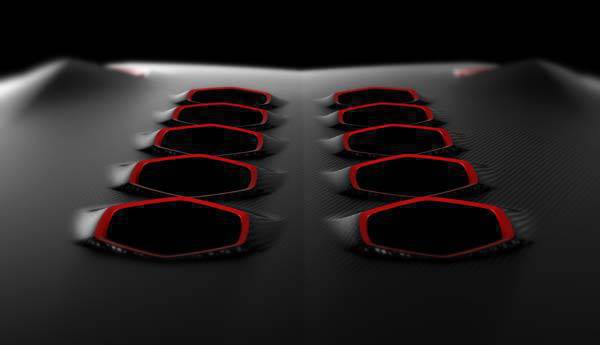 Last week, Lamborghini released the first teaser image of the Murcielago's successor without so much fuss. This week, the Italian carmaker not only released the second of its six teasers, it also revealed plans for its next vehicles.
While it's hard to determine just what part of the Murcielago's successor is displayed in the photo below, what's evident that it appears to be completely made of carbon fiber--something that will play a big part in Lamborghini's future supercars.
According to Lamborghini's "Manifesto For Future Supersportscars," with all supercars now capable of exceeding 300kph, the Italian carmaker will be focusing its efforts on a car's handling and acceleration. Crucial to this is a car's power-to-weight ratio. With the average weight of today's Lamborghini now weighing in at 500 kilograms more because of safety features, emissions reduction technology, and equipment to keep the occupants comfortable, the Italian carmaker has decided to put its upcoming vehicles on a diet by using lightweight materials.
"The magic word for this is 'carbon fiber,'" said Stephan Winkelmann, president and chief executive of Automobili Lamborghini. "We started working with carbon fiber in Sant'Agata Bolognese over thirty years ago and today, with our two laboratories in Sant'Agata Bolognese and in Seattle, we are mastering a broad range of technologies which put us in a leadership position for low-volume production."
Now, back to the teaser image...can you guess what it is?