As flooding has been a problem for years and no one in the country can seem to find the right solution to solve it, a lawmaker believes it may be time to check out what our neighbor countries have been doing to prevent this disaster. Rep. Roman Romulo is now urging government to study the possibility of constructing a tunnel that may be used to divert floodwaters during extreme storms.
Romulo asked the Department of Public Works and Highways to consider something like the Stormwater Management and Road Tunnel (SMART) built in Kuala Lumpur to ease city traffic and alleviate the Malaysian capital's flooding problems.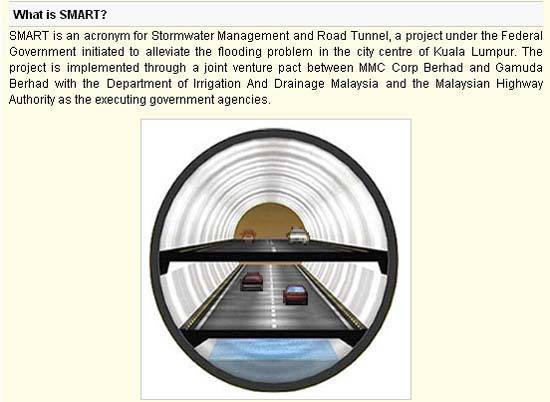 Continue reading below ↓
Recommended Videos
"Assembled over four years, their SMART is basically a motorway and a stormwater tunnel in one that could be duplicated here," Romulo said in reaction to the DPWH's plan to build either an elevated highway over EDSA or a tunnel below it to solve the metro's traffic woes.
Romulo said SMART is a 9.7-kilometer project that used up around $155 million of Malaysia's national fund, which is equivalent to around P22 billion. EDSA is about 2.5 times longer than the area occupied by SMART so budget would most likely be higher if a similar project is constructed here.
Under normal conditions, Romulo said the two-channel tunnel serves as a motorway for light vehicles. During a light rainfall, the lower part of the tunnel may be used to divert floodwater while the upper part will continue to be open for motor vehicles. During heavy rains and extreme storms, the upper channel will be totally closed to all vehicles and automated water-tight gates will be opened to divert floodwaters.
The lawmaker added that a two-in-one motorway is "the only option left" for EDSA since the road may no longer be widened and the Metro Rail Transit is already above the highway.
"We have to change our way of life, even the way we design new roads, if we are to cope with brutal weather conditions, including excessive rainfall and severe floodwaters, in the years ahead," Romulo said.
A very inspired idea, don't you think?
Photo from SMART Tunnel