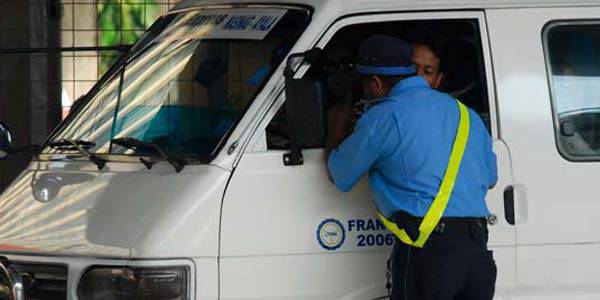 Should "kotong cops" get jail time? A lawmaker thinks so.
Aurora Rep. Juan Edgardo Angara recently filed House Bill No. 246 or the Kotong Act of 2010, which seeks to punish law enforcers found to be corrupt with dismissal from government service, permanent disqualification from public service, and a possible imprisonment for six months.
"The enactment of laws like the PNP Reform Act, the Anti-Graft and Corrupt Practices Act and similar statutes penalizing pubic officials criminally and administratively were not enough to discourage them from getting involved in extortion activities," Angara said in a statement.
Angara noted that the Revised Penal Code penalizes law enforcers who are found to be involved in kotong (extortion), hulidap and other crimes lightly. Reputation of the police and other law enforcement agencies are tainted by the actions of a few of its personnel who victimize drivers of taxis, jeepneys, trucks and buses.
"We need a law to provide a more stringent measure to penalize violators in order to restore the dignity bestowed upon every public official who has taken the oath to serve the public with complete honesty and integrity," Angara said. "I strongly believe that it is high time for this country to have a law specifically defining and penalizing the act of kotong."
Continue reading below ↓
Recommended Videos
Photo for illustrative purposes only