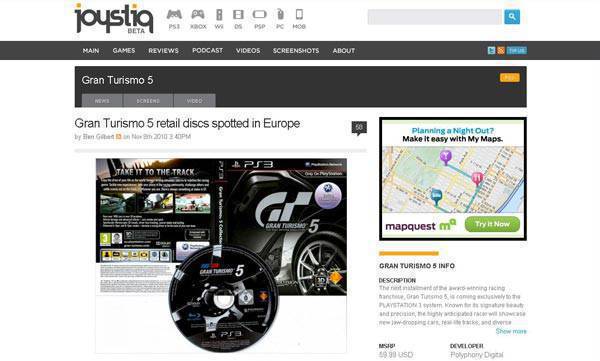 After Gran Turismo creator Kazunori Yamauchi confirmed that the Gran Turismo 5 discs are finally being stamped, Joystiq.com has posted a photo of what it claims to be are the game's box art and discs.
While Sony has revealed months before that the Mercedes-Benz SLS AMG will be on the cover of GT5, Joystiq's revelation involves a stamped image of what looks like a Rays G2 alloy wheel.
If the image is authentic, then the game must really getting closer to its release date. Can you still wait?
Continue reading below ↓
Recommended Videos