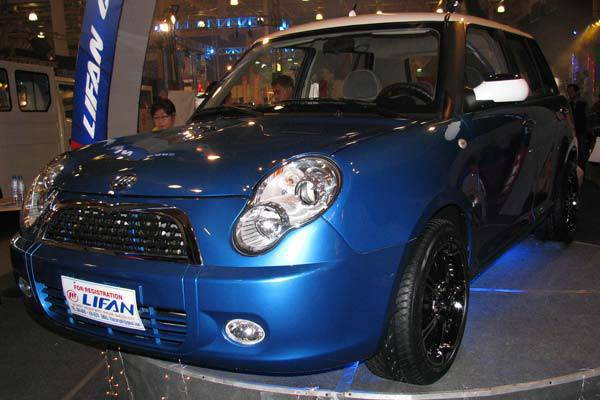 Fancy owning a Mini? If you find the nearly P2-million price tag too prohibitive, then Lifan's latest subcompact hatchback might be more to your liking.
The Lifan 320 easily warrants a second look as the Chinese car company's design team was clearly inspired by the iconic English-German brand from the shape of the grille on the front all the way to the chrome license plate garnish at the rear.
Although the Lifan 320's shape closely follows that of the Mini's, the Chinese car is actually more practical as it has four doors instead of two and is powered by an economical 1.3-liter petrol engine which puts out 84hp and 110NM of torque.
"This is the first time we've shown the 320 to the public and we've already received a lot of favorable response for it," said Rogelio Tio, administrator for Ravinian Distributors, Lifan's local distributor. "Our first batch of 320s is coming in by May or early June but we're already accepting pre-orders for those who'd like to reserve a unit."