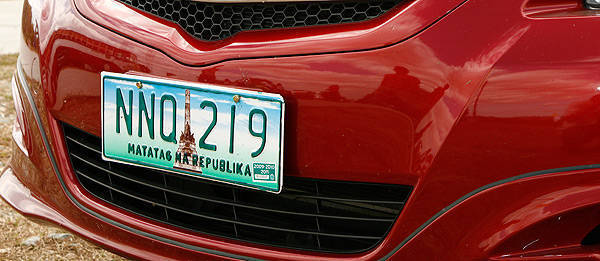 For months--maybe even years now--new-car buyers have been complaining about the Land Transportation Office's late releasing of vehicle license plates, as they often have to wait two to three months to get these. The agency now hopes to normalize the processing of license plates and cut down its delivery time to a month or less before the end of the year.
At the "Usapan AAP" forum hosted today by the Automobile Association Philippines, LTO chief Virginia Torres revealed that the Department of Transportation and Communications, of which the LTO is a part of, had invited companies to bid on the manufacturing of license plates in the second quarter of 2012. But when the winning bidder produced samples of the license plates, it failed to meet the standards set by the Department of Science and Technology.
According to Torres, the adhesive part of the plate that has the graphic design could easily peel off the metal backing, especially under extreme heat, forcing the agency to return the plates to the third-party contractor.
"We're now waiting for them to produce new samples and if these are approved by the DOST, we hope to turn over as many as 4,000 license plates per day to new-car owners," added Torres. "In the meantime, we are asking local traffic enforcers to take it easy on cars that still don't have license plates. Having the vehicle's official receipt and certificate of registration should be enough."
Continue reading below ↓
Recommended Videos