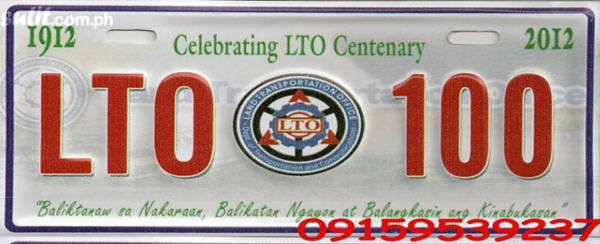 Commemorative plates, particularly those that celebrate the milestone of a law-enforcement agency, are coveted by motorists who think that sporting one in front of their car will deter traffic enforcers from flagging them down for a violation. "Iwas-huli," as it is known in the local parlance.
As the Land Transportation Office celebrates its centenary this year, some unscrupulous individuals have apparently taken advantage of this by selling and distributing commemorative plates to mark the occasion.
It didn't take too long for the agency to get wind of this, forcing it to issue an advisory that "it has not authorized the issuance and/or display of any LTO 100th Founding Anniversary Commemorative Plate." As such, motorists who are found sporting such a plate will be apprehended and fined P5,000.
The LTO is asking for the public's help by reporting the sale, use and display of these fraudulent plates by calling its office at (+632) 921-9071 or 921-9072.
Plate photo from Sulit.com.ph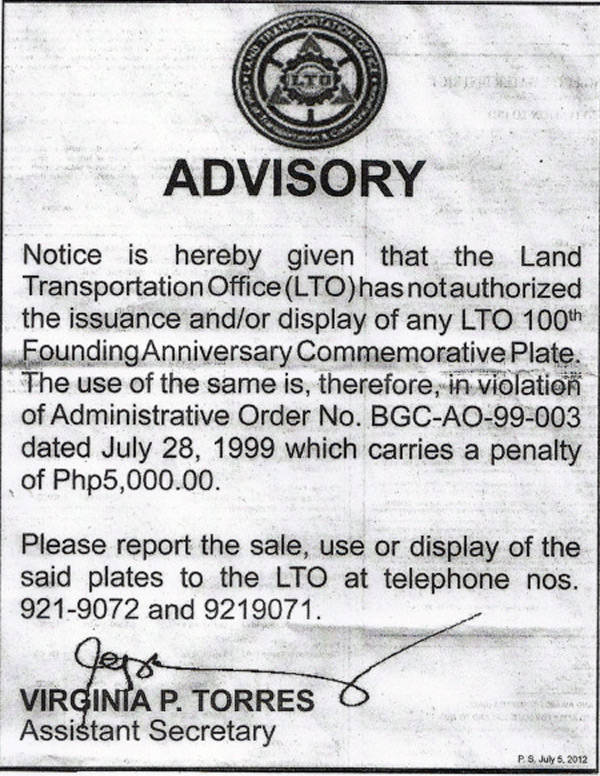 Continue reading below ↓
Recommended Videos