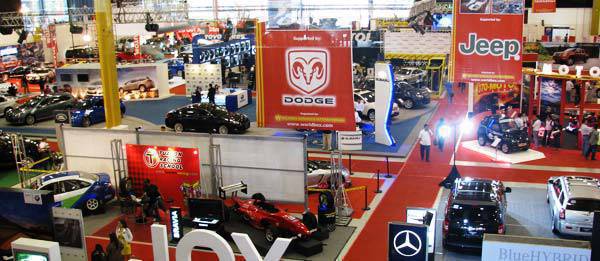 The 2010 Manila International Auto Show (MIAS) has officially opened its doors, welcoming the public to a display of over 100 contemporary and classic cars.
More than 70,000 guests are expected to flock to the World Trade Center in Pasay over the next four days.
"The number of visitors grow every year," MIAS organizer Alvin Uy said.
The MIAS runs with the theme "Crossing Boundaries" with a slew of vehicles to please different types of car enthusiasts.
Want to find out the newest cars in the industry? Check out the fresh offerings of Mazda Philippines, Motor Image Pilipinas, Foton and Great Wall which are launching new vehicles in the market today.
Continue reading below ↓
Recommended Videos
Other exhibitors at the MIAS include BMW, Universal Motors (Nissan), Land Rover, Mercedes-Benz, Mitsubishi, Honda, and Lifan.
MIAS visitors who are ready to buy can just head on to the PSBank booth, where they can instantly apply for a car loan.
"PSBank Auto Loan offers the simplest and fastest way for visitors to the MIAS to drive home the latest sedans, AUVs (Asian utility vehicles), SUVs (sport-utility vehicles) and vans while the (PSBank) rebate feature offers the most convenient and quickest way to settle their loans," said Jess Custodio, PSBank auto loan division head.
Other displays include the Philippines' second-generation solar car, Sikat, as well as the Chevrolet Cruze touring car.
Aside from just checking out cars, visitors at the MIAS can also sign up for test drives and even have an off-road experience with Land Rover's Terrapod--a mobile off-road track.
The 2010 MIAS also brings back Russ Swift, who is performing various driving stunts at 1:30 p.m., 3:30 p.m. and 5:30 p.m.
The 2010 MIAS runs from April 15 to 18. Are you going to be there?