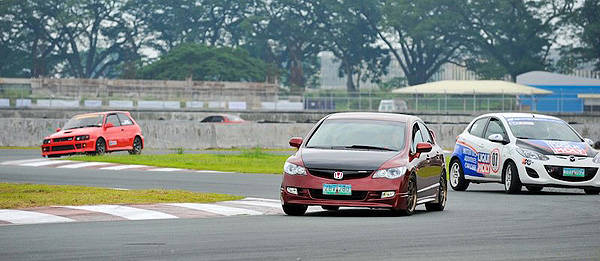 It's four rounds down and four more to go as the 2012 staging of Circuit Showdown goes into its mid-season break. The series has shown so far that consistency is the key as proven by the leaders in the nine categories.
* For the Time Attack trials, multiple hill-climb champion Carlos Anton topped all first four rounds for Bracket A, which is considered as the "open or unlimited" class.
* Bracket B sees Jun Cruz missing out on a perfect score by not participating in the fourth round, though he still leads his class.
* Jessie Mance's different podium finishes in the four rounds have him leading Bracket C.
* Bracket's D's Edwin Rodriguez improved his run for points as the season progressed, from a no-points finish in the first round to closing the fourth round at the top of his class.
* Despite being absent in the first and fourth rounds, Bracket E's Mark Dy kept his lead thanks to his first-place finish in the second and third rounds.
ADVERTISEMENT - CONTINUE READING BELOW ↓
* Bracket F's Leo Candava leads his class simply by finishing high up in the points tally in all four rounds despite making just one podium finish.
* For the Touring Car races, Eggy Ong continues to lead Grid A, with podium finishes in two of the first three rounds and a victory in the fourth round.
* Grid B's Alan Arguelle's second-place finishes in three of the four rounds see him leading his class.
* Grid C's Marcus Timbol's first-, third- and fourth-place finishes in the last three rounds put him on top despite missing the first round.
The fifth round of the 2012 Circuit Showdown series is scheduled for July 7 at the Batangas Racing Circuit.
Photo from Circuit Showdown's Facebook page
ADVERTISEMENT - CONTINUE READING BELOW ↓
Recommended Videos