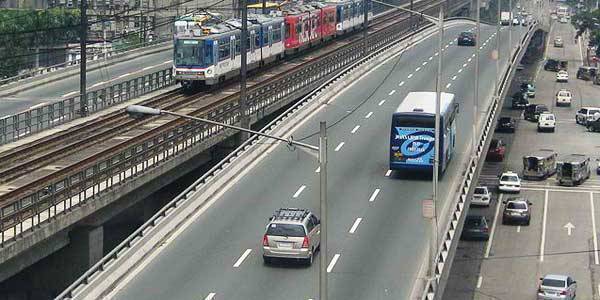 The Metropolitan Manila Development Authority has started testing an electronic tagging system for public-utility vehicles at the EDSA-Orense loading bay right in front of the agency's headquarters in Makati City.
Led by MMDA chairman Francis Tolentino, two electronic tag readers were installed at the loading bay while 10 MMDA vehicles were used to demonstrate the effectiveness of the system.
"The agency is reconsidering the use of electronic tags, particularly for public-utility buses, as one of the technological solutions to solve traffic problems along EDSA," said Tolentino. "The concept has many facets, but this will particularly revolve around the perennial problem of overstaying buses on the loading bays."
The MMDA chief added that bus operators were pushing for the use of electronic tags in place of the paint tagging scheme implemented by the agency last year.
The system works by associating a passive electronic tag with a computer database containing identification records of the bus unit from the Land Transportation Office and the Land Transportation Franchising and Regulatory Board. The electronic tag is then placed on a bus that matches the data stored in the tag.
When the tagged bus enters a loading bay where an electronic tag reader has been installed, a green light will light up, signaling the bus driver that the bus has been detected by the system. A visible electronic timer then starts counting down from 25 seconds, which is the maximum allowable time a bus can stay in the loading bay. If the system detects that the bus has exceeded its 25-second allowance time in the loading bay, the green light will turn to red to visually inform the driver that he is overstaying. This, in turn, will generate a report to the database, allowing the agency to issue a violation ticket and determine which bus companies are persistent violators.
Continue reading below ↓
Recommended Videos
The MMDA is expecting that this measure will not only cut down the number of buses that traverse EDSA at any given time, but also lessen the number of buses queuing at bus stops, thus alleviating congestion and increasing the pace of traffic on the metro's main thoroughfare.