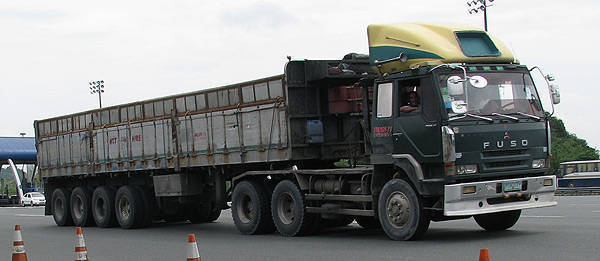 Other than suspending current road works to supposedly lighten the traffic situation in Manila, the Metropolitan Manila Development Authority (MMDA) will enforce a modified truck ban by extending it by an hour to help decongest traffic.
Based on a resolution passed by the MMDA's policy-making body, the Metro Manila Council, the new truck-ban hours will be from 6am to 10am and 5pm to 10pm every day except Sundays and holidays. In effect, this extends by one hour the original truck ban schedule, which used to be in effect from 6am to 9am and from 5pm to 9pm.
In addition, a total truck ban will be implemented for the entire stretch of EDSA--from the Magallanes interchange in Makati City to Balintawak, Quezon City--the whole day from Monday to Sunday. Before the resolution was filed, the truck ban on EDSA was only enforced from 6am to 9pm except Sundays and holidays.
The sad news, however, is that the resolution is only effective from today until January 6, 2013, so it's back to the same chaotic traffic situation once the Christmas season is over.
Better than nothing, we suppose.
Continue reading below ↓
Recommended Videos