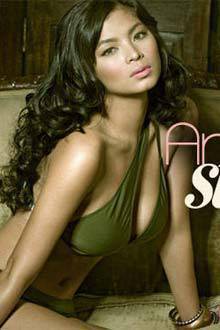 If you're one of those who are looking forward to seeing Angel Locsin in a hot ensemble on a large billboard--a summer tradition on EDSA for about two years now--you may be in for a disappointment this season. The Metropolitan Manila Development Authority (MMDA) is thinking of removing giant billboards on EDSA that may pose a threat to road users when an earthquake occurs.
"It is well-accepted that billboards, to withstand earthquakes and other natural disasters, must be well-anchored and have sufficient lateral support," MMDA chairman Francis Tolentino said, citing a 2005 US Federal Emergency Management Agency Manual on Earthquake Hazard Mitigation for Non-Structural Elements.
Continue reading below ↓
Recommended Videos
Tolentino also cited how toppled billboards damaged lives and properties during the 2006 typhoon Milenyo.
"Poorly constructed billboards are hazardous," Tolentino added. "We will review the integrity of these structures and if they fail to comply with legal standards, we will dismantle."
Aside from being earthquake hazards, the MMDA said some billboards cause distraction among drivers. Tolentino said a 2007 study conducted by the Brunel University in London showed that external distractions like billboards are responsible for up to 10 percent of all road accidents.
Tolentino is already in talks with advertising groups like the Ad Standards Counsil, the Philippine Association of National Advertisers, Association of Accredited Advertising Agencies and the Outdoor Advertising Association of the Philippines. Through discussions with various advertising groups, the MMDA is hoping to come up with solutions that will not jeopardize advertising agencies' businesses.
If the agency behind Angel Locsin's billboards this summer makes sure the materials are sturdy and the photo is not "very distracting," we may still see her after all.
Do you agree with the MMDA's plan to remove eye candies on EDSA?
Photo from StyleBible.ph