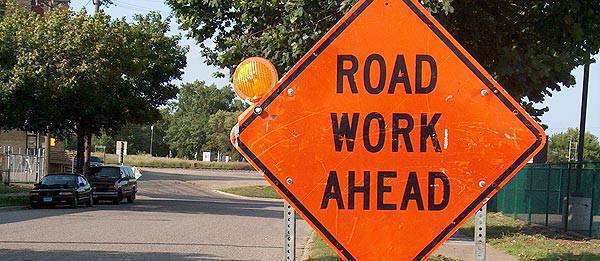 Aside from designating "Christmas lanes," the Metropolitan Manila Development Authority (MMDA) will be suspending all roadwork in the metropolis to help ease traffic this season0.
MMDA chairman Francis Tolentino issued a one-page memorandum that orders the suspension of any digging on the road right-of-way "including passageways and sidewalks within the city or municipality of Metro Manila for the installation, repair or improvement of water pipes, telephone or telegraph wires or cable conduits, sewers and drainage systems, communication and power line improvements being undertaken by any government agency, public and private contractors pursuant to pertinent provisions of an ordinance governing road diggings/excavations and restoration in Metro Manila."
The memorandum was issued to all concerned offices of the MMDA, the regional offices and engineering districts of local government units (LGUs) in the agency's jurisdiction, utility companies, and contractors. The order takes effect on the midnight of December 15 and lasts until January 2, 2011.
"We deemed it necessary to impose the moratorium in response to the plaints of the public, that government should ease traffic congestion caused by road diggings, especially during Christmas time," Tolentino said.
Tolentino advised all concerned public and government agencies to take the necessary measures and ensure that roadways that have been dug up are properly restored and are clean and serviceable to all vehicles and pedestrians during the period. Tolentino clarified though that the memorandum exempts flagship projects of the government.
Violators of the memorandum will be fined no less than P3,000 but not more than P10,000, or could be imprisoned no less than 30 days but not more than six months, or could be both fined and imprisoned as decided by the court.
Photo from SXC.hu