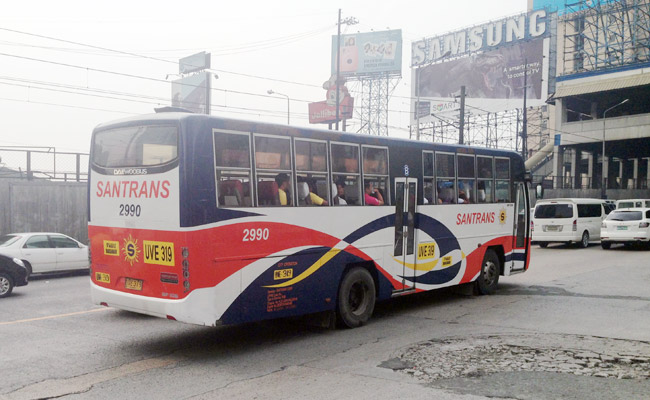 Local public-utility buses have always been criticized for their dilapidated state, compounded by their worn-out tires and, based on the numerous accidents that have been reported recently, faulty brakes.
Rep. Edgar Erice (2nd District, Caloocan City) hopes to correct this by filing House Bill 4276, also known as the "Public Utility Bus Safety Act of 2014," which seeks to "improve and standardize the quality of the services being delivered by public-utility bus operators and companies" by having them comply with the established standards set by the International Organization for Standardization and its accredited certifying agencies.
"Given the low motorization that is estimated at nine cars per 1,000 people, buses play an important role in the economy by providing an affordable mode of transportation," the lawmaker said. "Concomitant with the essential role of public-utility bus companies and operators is their responsibility to observe extraordinary diligence in the transportation of the commuting public and ensure their safety."
If the bill is passed into law, all public-utility bus companies and operators that are registered and engaged in public transportation are required to secure a certificate of compliance with the appropriate standards set by the ISO within one year from the bill's enactment.
The bill also states that the Land Transportation Franchising and Regulatory Board is authorized to revoke the franchises and deny the application or renewal of all public-utility bus operators and companies that fail to comply with the requirement within the period provided. It is also under the agency's discretion "to grant, for justifiable reasons, a non-extendible grace period of not more than 90 days to comply with the requirement."
Continue reading below ↓
Recommended Videos
Could this finally rid our roads of rolling death traps known as public-utility buses?