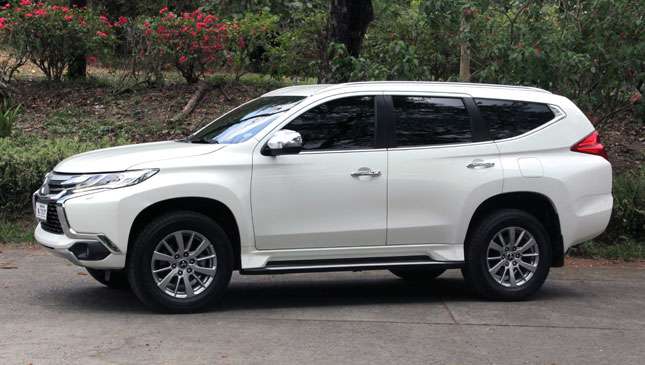 Since news of a proposed set of rules on car tints broke last year, there has been a lot of discussion online about the possible pros and cons. Some are for it, others are against, but it's safe to say that everyone would love to learn more about what's actually happening.
Earlier today, we were part of a group of motoring media publications invited to join the Land Transportation Office's (LTO) latest consultative meeting on the matter. The discussion included a presentation on the points raised so far, and an open forum where many valid points were raised. Here's what we learned:
Continue reading below ↓
Recommended Videos
*Is there a final set of rules yet? No. LTO assistant secretary Edgar Galvante made this pretty clear. Consultations with different stakeholders are still ongoing to determine how and by what measures car tints will be regulated.
*Who are part of these consultations? Aside from the government organizations and the media, also included in the discussions are carmakers, tint manufacturers, and ride-sharing companies. Some of the stakeholders have already submitted their points and arguments to the LTO for consideration.
*Is this all happening just so they can apprehend more motorists? As Galvante put it: "Please don't have the impression na ginagawa namin ito para alam namin kung sino huhulihin. No. Ang primordial dito is safety and security."
*Will politicians and celebrities be exempted from the new rules? Galvante says that if anyone does apply for an exemption for security reasons, it will be granted on a case-by-case basis and will still fall under a set of guidelines.
*Will ride-sharing vehicles fall under the same rules as private cars? During the forum, a representative from a ride-sharing company raised this question. Galvante pointed out that the regulation will look to address both driver and passenger safety, and he encouraged the affected companies to present their case for further consultation if they wish to operate under different rules.
*If you're caught, are you forced to pull over until someone can fix your tint? Unlike if you're caught using your phone while driving, you can't just magically make your tint disappear if an enforcer fines you. Galvante assured us that there will be ample lead time for motorists to comply and fix their tint accordingly before the rules are enforced.
*What about mirrorized tint? Galvante made note of the fact that mirrorized tint might be convenient for people inside the car, but they can badly reflect oncoming light which can affect other motorists' visibility. So this point is also being taken into consideration.
*What about the factory tint that comes equipped with your car? Galvante: "This [regulation] would also cover not only yung mga tint na dinidikit, but rather, even those factory-tinted windshields or something should also comply with whatever is going to be authorized as the grade of tint that should be allowed." He reassured the forum that car manufacturers will be given enough time to adapt their practices.
*Will the same rules apply for the windshield and front windows as the ones in the back? There's no consensus on this yet. Some stakeholders say that the rear windows should be unregulated, while others argue that there should still be limits. Galvante says that he personally doesn't believe that anything regarding tint should be completely unregulated. To give you a better idea of where some of the stakeholders stand, we've included a photo from the presentation below. Note that VLT stands for visible light transmission—the lower the number, the less light you get in the cabin hence the darker the tint.
*What if I have a medical condition that requires my car to have a darker tint? Then you'll need to apply for an exemption. Galvante says that there won't be a set list of criteria for this, so like the security concern it will be assessed per case.