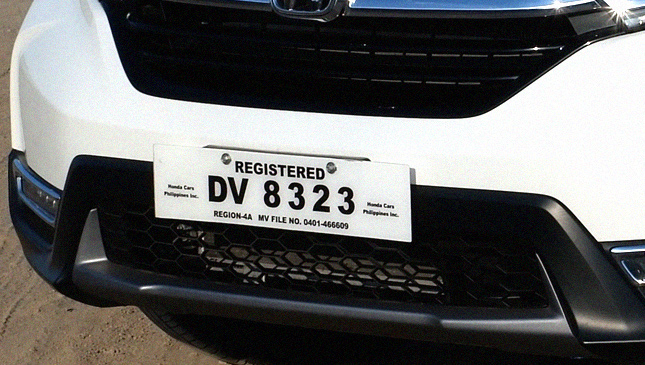 Still waiting on your car's license plates? Well, the Department of Transportation (DOTr) and Land Transportation Office (LTO) have some good news for you. The agencies are now working on getting license plates as far back as 2013 to their duly registered owners.
Yes, that's right. If you've been waiting for your license plates since 2013, the DOTr and LTO want you to know that you haven't been forgotten.
To be specific, the two government bodies have already met with license plate suppliers that were previously subjected to a temporary restraining order (TRO) from the Supreme Court (SC) and a Notice of Disallowance (ND) from the Commission on Audit (COA). The TRO was lifted six months ago, while the ND was lifted on July 17, 2018.
Continue reading below ↓
Recommended Videos
If you'll recall, Knieriem BV Goes and Power Plates Development Concept Inc. were awarded the license plate contract in 2013 as part of the previous administration's five-year Motor Vehicle License Plate Standardization Program. You'll probably also remember that this deal didn't exactly go according to plan, with only four million of the contracted 15 million plates reaching their owners.
As for the remaining 11 million license plates, the LTO says these will be distributed after the agency submits its recommendation for the amended contract next week. Plates from July 2016 to December 2017, which were manufactured at the LTO's plate-making facility, have already been shipped to regional offices.
Transportation secretary Arthur Tugade lauded the two agencies' progress.
"This is a very positive development because for so long, we couldn't move forward with license plate distribution," he said. "People are asking us all the time: 'Nasaan na ang plaka namin?' Unfortunately, even if the plates are there, there are legal issues that need to be resolved first."
Meanwhile, LTO chief Edgar Galvante assured the public that the license plate suppliers will be cooperative moving forward: "They assured us that they will just follow our lead. Kung anong gusto ng gobyerno, 'yun ang masusunod. That's why we are very positive that distribution of the license plates will happen soon."
"Soon." Well, we've heard that one before. But it's nice to see that concerned officials aren't just sitting on their hands regarding the matter. When do you reckon we'll receive our license plates?