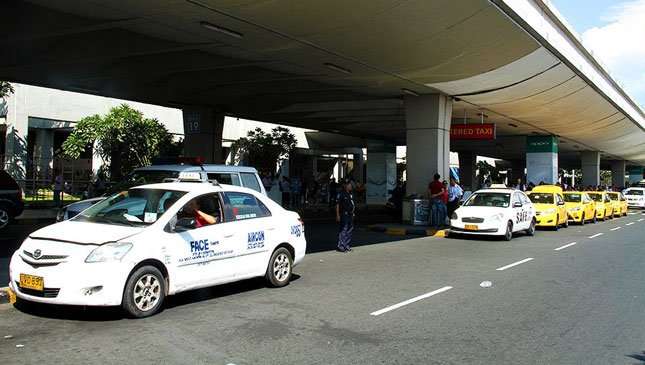 On January 6 last year, we posted a photo on our Facebook page showing the long metered taxi queues that often welcome tourists and returning residents at our airports. Our particular photo was taken at NAIA Terminal 2. Worse, there were even taxi company employees who tried to offer us "airport taxis" at absurd rates. However, it looks like something is finally being done about it.
Thanks to Facebook's algorithms, our photo did the social media rounds again the past few days. This time, the Department of Transportation (DOTr) took notice. The government organization posted a response on its own Facebook page regarding the matter.
According to the post, the DOTr issued a directive to the Manila International Airport Authority (MIAA), headed by general manager Ed Monreal, to address the issue. In response, the MIAA leadership team held a meeting to discuss possible measures. One immediate solution is to relocate the two taxi types (metered and airport) to one area. Taxi company employees will also no longer be allowed to loiter.
ADVERTISEMENT - CONTINUE READING BELOW ↓
The MIAA is expected to announce additional measures in the coming days. We have confirmed with DOTr that these measures will be implented at all airports under the MIAA—so that's NAIA terminals 1, 2, 3, and 4 (the domestic airport).
"Rest assured that the department does not condone acts of abuse from the transport service providers. Once proven, violators will be meted with the corresponding fines and penalties," DOTr noted in the Facebook post.
It may have taken a while, but it looks like this issue is finally being resolved. It's one step closer to making our airports more tourist and balikbayan friendly. What measures would you like to see the MIAA implement at the airport taxi stands?