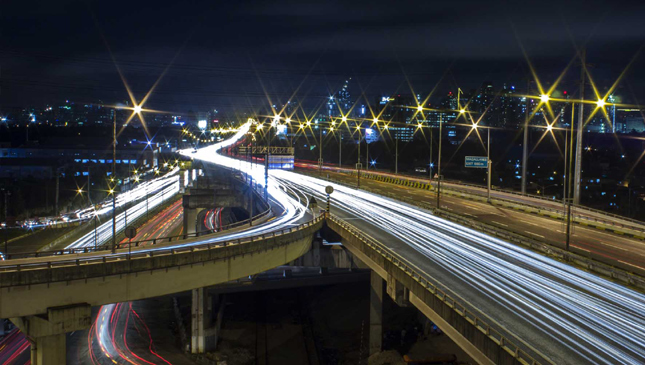 The Department of Transportation (DOTr) has directed the Toll Regulatory Board (TRB) to have the Skyway's new toll collection scheme scrapped as soon as possible.
Speaking from Clark City, Pampanga, DOTr head Arthur Tugade said that the new system can't be put in place unless "it can be assured that it can be implemented smoothly." Unfortunately for motorists who had to deal with deadlock traffic after it went into effect last January 27, this wasn't the case.
"In governance, public convenience always comes first. It's always public good over regulation," Tugade was quoted as saying. "These changes have to be communicated well to the public. We cannot afford confusion on the road because that will surely result in congestion."
Continue reading below ↓
Recommended Videos
Tugade further stressed that the entire point of having an expressway is to cut travel times. "Ang mga karagdagang toll plaza, dapat nagpapabilis din ng biyahe, and not the other way around," he said.
Last night, the Skyway O&M Corporation made the decision to return to the old 'pay as you enter' collection scheme. We're guessing you guys hope it'll stay that way.
On a lighter note, the DOTr provided updates regarding the unification of toll systems in the Philippines. According to the agency, Autosweep RFID users can already use their tags to ply the North Luzon Expressway, Subic-Clark-Tarlac-Expressway, and other expressways under the Manila North Tollways Corporation.
Meanwhile, the South Luzon Expressway, Tarlac Pangasinan-La Union Expressway, and others owned by the San Miguel Corporation (SMC) are already having their Autosweep RFID readers modified to recognize Easytip tags, too.
The DOTr says that the project's second phase will roll out in March this year. "Under this phase, SMC-operated expressways will be able to read Easytrip RFID tags. However, users would still have to maintain two accounts," the statement adds.
Finally, the third phase—wherein motorists can head from North to South with only one account—will be implemented this September.