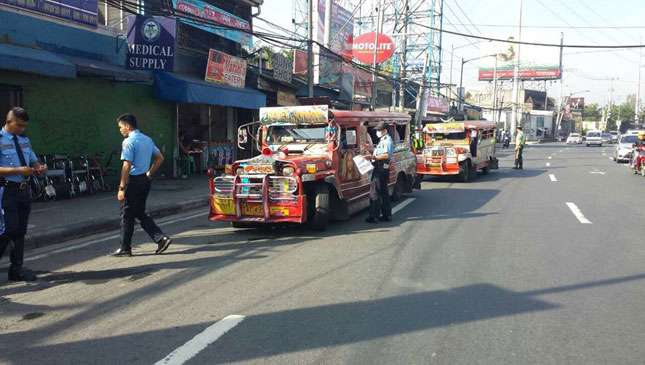 Regardless of where you stand on the PUV modernization debate, you can't deny that toxic smoke from dilapidated jeepneys has festered in our airspace for far too long. It's a problem that affects everyone: The people who drive the jeepneys, the passengers forced to inhale the smoke, and the other cars that end up with impaired visibility and clogged air filters. Proper vehicle maintenance is essential, right?
The Department of Transportation (DOTr) certainly seems to think so. Starting today, the government organization promises to use the full force of the Inter-Agency Council on Traffic (I-ACT) to apprehend polluting jeepneys. The "Tanggal bulok, tanggal usok" initiative is part of the government's crusade to modernize our public transportation system.
In fact, enforcers are already carrying out their marching orders as of this writing. The DOTr posted on its Facebook page depicting apprehensions along Marcos Highway and Commonwealth Avenue. They also revealed the stats so far: Of the 255 units inspected, 123 were caught belching smoke, 130 were found to have defective parts and accessories, while two drivers weren't wearing the proper attire.
ADVERTISEMENT - CONTINUE READING BELOW ↓
Now again, we get that there are arguments for and against PUV modernization. But can we all agree that this is a step in the right direction? It shouldn't just be jeepneys and other PUVs getting pulled over, either. There are plenty of private vehicles out there who deserve to be booked for their crimes against the environment.
ADVERTISEMENT - CONTINUE READING BELOW ↓
Recommended Videos