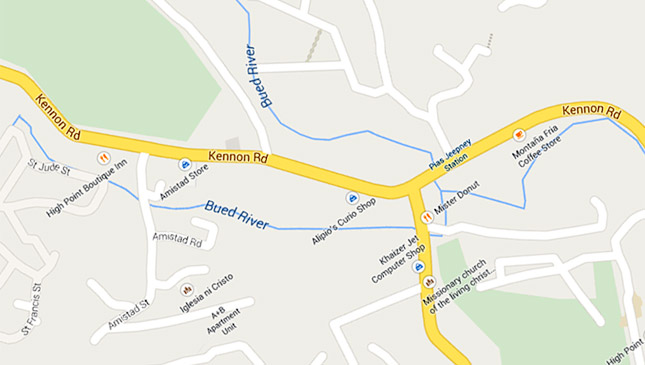 The Department of Public Works and Highways is planning to implement a one-way traffic scheme for Kennon Road, the scenic highway that's used to reach Baguio from Rosario, La Union.
According to DPWH secretary Rogelio Singson, he has already instructed the agency's Cordillera Administrative Region director Edilberto Carrabacan to conduct a traffic study that will limit the use of Kennon Road to light vehicles going up to Baguio City "this coming summer season particularly during the Holy Week."
"Implementing one-way traffic on Kennon Road will prevent the reoccurrence of severe vehicular congestion starting from the junction of Kennon Road and Manila North Road in Rosario, La Union, as experienced last December," Singson explained. "Travelers are expected to trek to Baguio City for the summer break on Holy Week."
The DPWH added that aside from solving traffic caused by road repairs and maintenance works--specifically those that require blocking a lane and allowing the use of the opposite lane for counter-flowing vehicles--a one-way traffic flow of the 41km Kennon Road will supposedly lessen the number of vehicle accidents "as motorists negotiate the steep and winding climb up to Baguio."
Marcos Highway, which is the other access road leading to Baguio City from Manila, will remain open to two-way traffic since it's also the route used by public-utility buses and trucks.
Continue reading below ↓
Recommended Videos