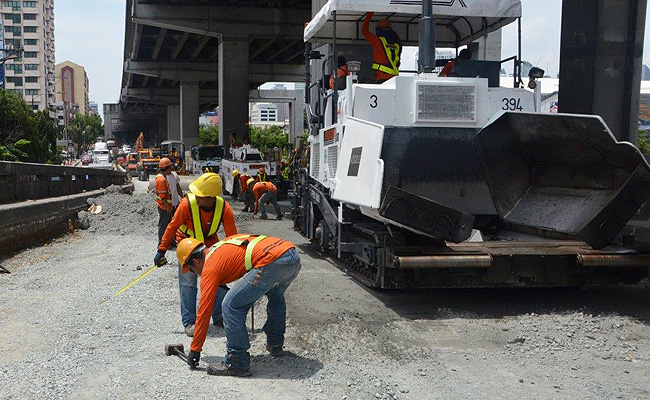 With the ongoing repair works on the Magallanes Interchange in Makati City, the Department of Public Works and Highways is urging motorists to avoid the traffic build-up in the area by taking alternate routes instead.
"While the Magallanes Interchange is undergoing repair works, we encourage private motorists to voluntarily take alternate routes to reduce vehicles in the area," said DPWH secretary Rogelio Singson. "With permission from Metropolitan Manila Development Authority, repair works are being implemented between 11pm and 5am on weekdays and through a 24-hour scheme during Saturdays and Sundays with only one lane available at a given time."
According to the agency, the repair work--which supposedly costs P167 million--includes the asphalt overlay of the third-level flyover (along EDSA) and the second-level flyovers, the repair of the expansion joints, and the retrofitting of the deck slabs of the second-level flyovers and the inner lane of the third-level (Pasay-bound) flyover.

"To date, about 58% of the overall rehabilitation activities have already accomplished with most of the retrofitting works on the bottom slab completed," Singson added. "Remaining works for each segment are the replacement of expansion joint for Stage 1 (Osmeña-Alabang), the retrofitting on top slab for Stage 2 (Ayala to Roxas Boulevard), and the asphalt overlay and replacement of expansion joint for Stage 3 (Alabang to Ayala)."
Continue reading below ↓
Recommended Videos