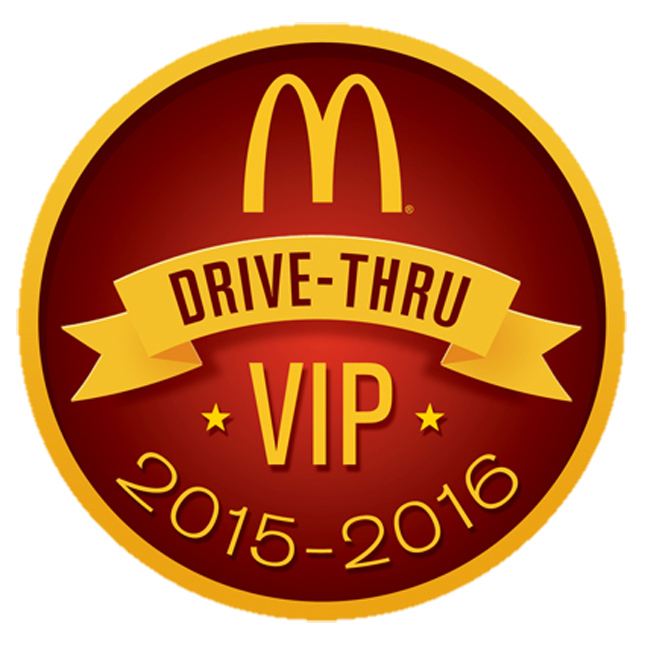 There are times when you just want a quick, satisfying meal on the go, without having to get out of your car. In these instances, few establishments have perfected fast food as well as McDonald's. Its meals are so consistent that if you crave for a Quarter Pounder anywhere in the country, you know it'll taste just as good in any branch.
One of the signs of a loyal McDonald's customer is the official Drive-Thru VIP Sticker. Cars that have this sticker and enter the drive-through area get a freebie. For example, from now until October 31, customers get a free drink upgrade for the purchase of every meal. Come November, a different free item will be given away.
So how does one get a McDonald's Drive-Thru VIP Sticker? Well, this is where we come in. Welcome back to the "Lucky Drive" promo, but this time VIP stickers (not food) are being given away.
You can tell from our portly physiques that we're no strangers to burgers and fries, so McDonald's has again partnered with us to help our readers get a VIP Sticker the soonest. You see, from August 24 to 30, McDonald's will be giving away Drive-Thru VIP Stickers to the first 100 cars per store, at all branches in Metro Manila, Cebu and Davao. But one has to drive through during a specific "lucky hour" of the day to get the sticker.
Continue reading below ↓
Recommended Videos
This specific time period will be announced at 6pm every day, starting August 23, on official McDonald's online channels. But since the fast-food chain is so nice to us, we will post the time you should drive through via our own Facebook and Twitter pages at 5pm--ahead of even McDonald's own online accounts.
Oh, and the McDonald's Drive-Thru VIP Sticker is valid until December 31, 2016, giving you until next year to enjoy free stuff on top of your Big Mac meal. So watch our Facebook and Twitter accounts--starting this Sunday--for the first announcement. And remember: We're the only media entity to have this exclusive access.
Good luck!