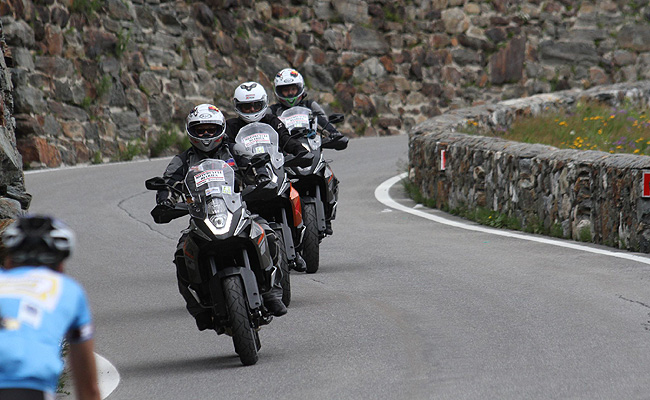 The Cannonball Run series of movies owes its origin to the Cannonball Baker Sea-To-Shining-Sea Memorial Trophy Dash races that basically saw cars race across the continental United States from the East Coast to the West Coast. Well, something similar is happening locally in January, and it's called the Cannonball 1000.
To be run on the evening of January 9, 2015, the Cannonball 1000 will have its participants cover the so-called Luzon Northern Loop on an east-to-west course with a distance of over 1,000km (hence the name), going up through Gerona, Tarlac, and Baloc, Nueva Ecija, through the provinces of Isabela, Cagayan, and Ilocos Norte. The route then goes south through Vigan, Ilocos Sur, and Benguet and Pangasinan before crossing through Gerona again. The flag-off and finish line will be at the Widus Hotel in the Clark Freeport Zone in Pampanga.
The Cannonball 1000 route is open to motorcycles "with displacements of 301cc and above," and cars (manned by one driver and one co-driver). A time limit of 24 hours has been set for the participants of the race.
Motorcycle riders whose bikes have a displacement of 300cc and below need not feel left out because there's also a Cannonball 500 with a course of roughly 500km and a time limit of 12 hours. Participants of this race will also go through Gerona and Baloc. But instead of going all the way up to Ilocos Norte, participants will go through Aritao in Nueva Vizcaya, Baguio in Benguet, and Urdaneta in Pangasinan before they cross through Gerona. Like the Cannonball 1000, the Cannonball 500's flag-off and finish line will be at the Widus Hotel.
Continue reading below ↓
Recommended Videos
If you'd like to join the race, the entry fee for motorcycles is P1,500 each, while cars are at P3,000 each but only until December 15. After that date and until January 8 (the day before the race), the fee will go up to P3,000 and P6,000, respectively. The fee is supposedly inclusive of the "Cannonball 1000 shirt, prizes and giveaways from sponsors, and an exclusive invitation to the briefing and awarding night (with free food)."
Organized by frequent BOSS Ironman Challenge participant and winner Joey Almeda, the Cannonball 1000 will reportedly see the presence of actor Richard Gutierrez, who will be riding his Ducati Multistrada.
Of course, safety is of primary importance in a race like this, which is why the organizer wants all the vehicles to have working lights and gauges, and the participants to be duly licensed to operate the vehicle they intend to use. Other requirements include working seatbelts and a fire extinguisher for the cars, and US Department of Transportation-approved helmets and protective gear for the motorcycles.
If you'd like to join the Cannonball 1000 or the Cannonball 500, you can check out more information about the endurance race at www.cannonballclubph.com.
Photo from Cannonball 1000's Facebook page