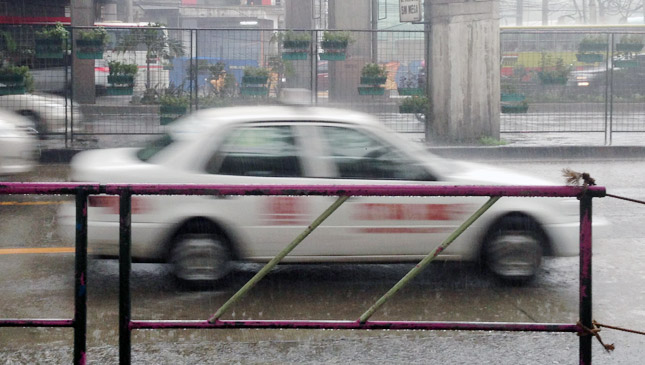 Rude taxi drivers will have more to worry about this Christmas season besides ending up on Santa's naughty list, as the Land Transport Franchising and Regulatory Board (LTFRB) will be launching "Oplan Isnabero" this Wednesday, December 14.
According to a report by Rappler, the LTFRB has partnered with local malls to implement the nationwide campaign against taxi drivers who don't give change to passengers, don't observe safety rules behind the wheel, refuse to take passengers and do not use taxi meters properly. Drivers who fail to wear identification cards and reach out to PWDs and seniors will also be found in violation.
The report says a total of 31 LTFRB enforcers will be on duty for "Oplan Isnabero," while an additional 80 to 90 personnel have been encouraged to report for duty twice a week--once on weekdays and once on weekends. What's more, passengers can contact a 24-hour LTFRB hotline at 1342, or text/Viber the agency at (0917) 550-1342 and (0998) 550-1342 for any complaints.
LTFRB chairman Martin Delgra III is encouraging commuters to take part in the program: "We also would like to urge the public--all of this is for you, especially the commuters taking taxis. So if you really have a complaint, please do your part. Do your civic duty, and come and complain," he said. According to Delgra, "Oplan Isnabero" is an annual event. This year though, the agency made it more innovative by involving malls.
Frankly, it's unlikely the small number of LTFRB personnel will be able to round up all the wrong-doing taxi drivers. If you run into one of them during the Christmas shopping rush, do us all a favor and report their inconsiderate deeds.