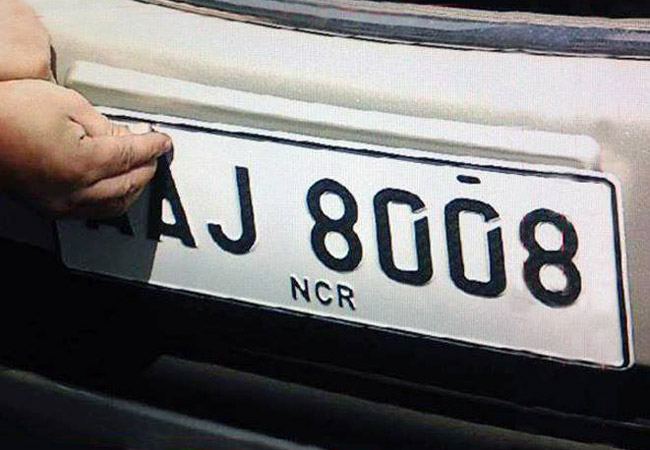 The Department of Transportation (DOTR) and the Land Transportation Office (LTO) memorandum on temporary license plates is in effect beginning today, February 15, which means accredited dealers—both for cars and motorcycles—will be required to issue temporary plates with a uniform font and layout.
The memorandum, which was released in November last year, states that temporary license plates provided by dealers must come in a reflective, sturdy material, be printed in a black arial font, and in the design and layout approved by the government agency. Here it is: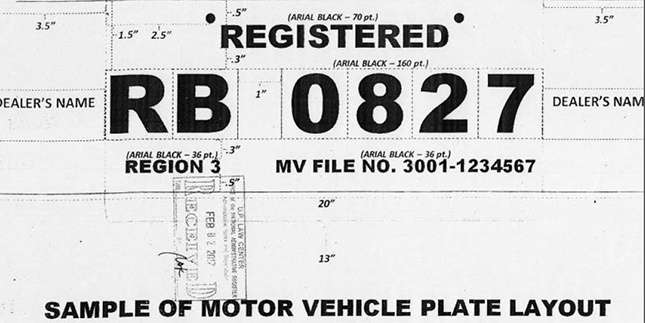 And here's the license plate design for motorcycles: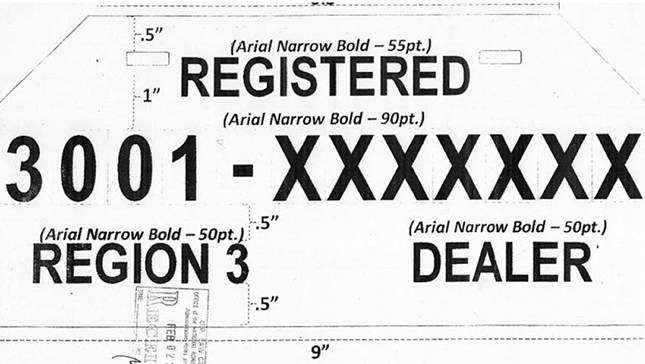 Dealers which fail to comply with the memorandum will be subject to sanctions. According to the memo, the reason for this is for uniformity and to improve visual recognition.
We still have a couple of questions regarding the measure: will motorists who received their plates prior to the memo have to replace them? What happens to the car owner if the dealer provides a plate which fails to comply?
We've seen some pretty creative license plate designs since the shortage started. Will this memorandum put an end to them? We're in touch with the LTO now and we'll be sure to keep you posted as soon as we receive any updates regarding the matter.
UPDATE as of May 8, 2018: Have you complained about delayed license plates anytime in the last few years? Don't worry, because the Land Transportation Office (LTO) has apparently heard your cries. The government organization inaugurated its very own plate-making plant at its headquarters in Quezon City. The ceremony saw the activation of seven manual embossing machines, which at full force can produce up to 22,000 plates per day. The machines are part of the contract of Trojan Computer Forms Manufacturing Corporation and J.H. Tonnjes E.A.S.T. GmbH & Co KG Joint Venture, who won the contract to produce our country's license plates and to address the existing backlog. 
Recommended Videos