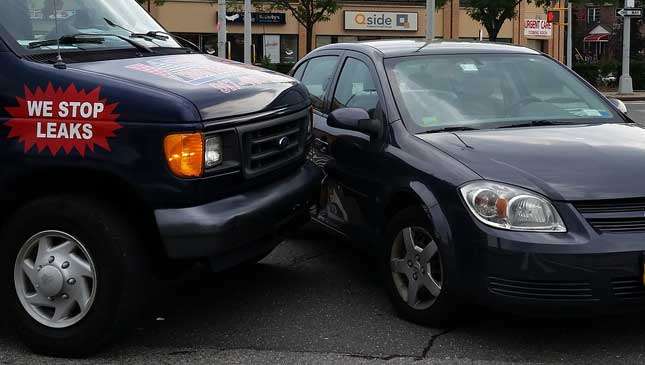 Quick question for you Metro Manila drivers out there: How many accidents do you come across in a day? One? Two? Even if you don't actually see it up-close, the telltale signs are obvious. Traffic suddenly bottlenecks and slows to a crawl, chismoso drivers strain their necks to see what's going on, and at least one person is on the scene scratching his head.
Out of curiosity, we asked the Metropolitan Manila Development Authority (MMDA) about what the statistics are as far as daily incidents are concerned.
"We are averaging 23 vehicular accidents per day on EDSA. So far the most number of vehicular accidents recorded in one day is 65. We have stationed traffic enforcers in every choke point and we are now studying to add more just in case a similar incident will happen again," MMDA spokesperson Celine Pialago told TGP. She added that it's possible to have 200 accidents on a single day if you include the arterial roads, but that hasn't been confirmed.
Yikes. It's impossible to bring these numbers down to zero, but we should do everything in our power to prevent accidents from happening. Not only will being more careful on the road save lives, but it will also go some way toward preventing blockages in traffic. Let's start by giving right of way and keeping our eyes on the road, shall we?
Recommended Videos