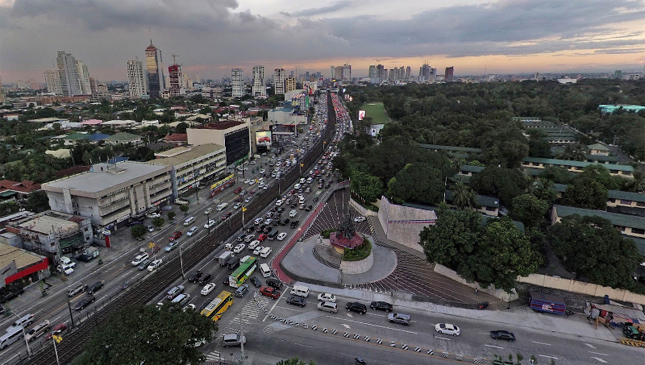 The MMDA has announced via its Facebook page that it will be closing the entirety of White Plains Avenue going to EDSA from February 14 to 29 in line with preparations for the upcoming 30th anniversary of the People Power revolution.
White Plains Avenue will be closed in order to give way to the construction, operation and dismantling of the EDSA Experiential Museum. A zipper/counterflow lane will be implemented along the eastbound direction going to EDSA. Another such lane will be employed going to Temple Drive.
Progressive closure of both the eastbound and southbound lanes will begin on February 23 to 24, while EDSA Ortigas to EDSA Santolan will be closed on the 25th. Residents of subdivisions in the area will be advised in advance regarding the closures. Below is a list of alternate routes provided by the MMDA.
* For White Plains Avenue - Use Kamias Road, Aurora Boulevard, P. Tuazon, Boni Serrano/Santolan, Ortigas and C5 (traffic from White Plains to Temple Drive will be allowed, though there will be no U-turn since White Plains is blocked).
* For EDSA on February 25 - Use McKinley Road, Kalayaan or Pioneer to C5; and Roxas Boulevard, Quirino, Osmeña, Ayala, Buendia, R. Magsaysay Boulevard and Quezon Avenue to go north.
UPDATE: According to the MMDA, "the EDSA People Power Commission announced that White Plains Avenue will be closed only on February 25, from 12mn to 1pm. The previous plan to set up the Experiential Museum along White Plains Avenue was revised. The setup of said museum will instead take place inside Camp Aguinaldo. The northbound half of EDSA-Ortigas to EDSA-Santolan will also be closed on February 25, 12mn to 1pm, while the eastbound and westbound portions of Ortigas Avenue will remain open to motorists."
ADVERTISEMENT - CONTINUE READING BELOW ↓
Photo and graphics from the MMDA's Facebook page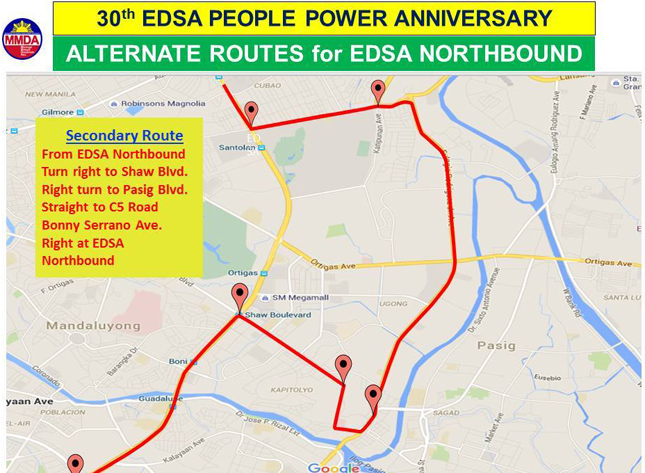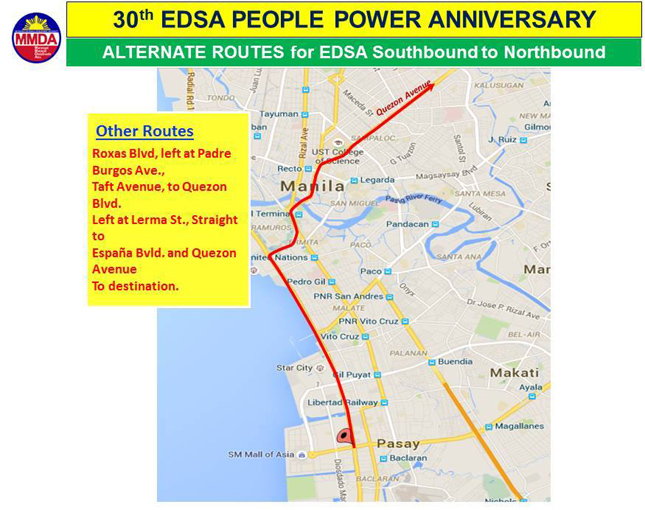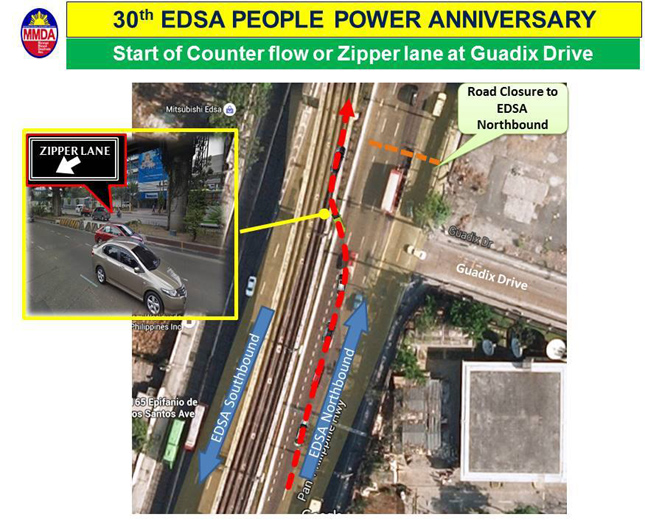 ADVERTISEMENT - CONTINUE READING BELOW ↓
Recommended Videos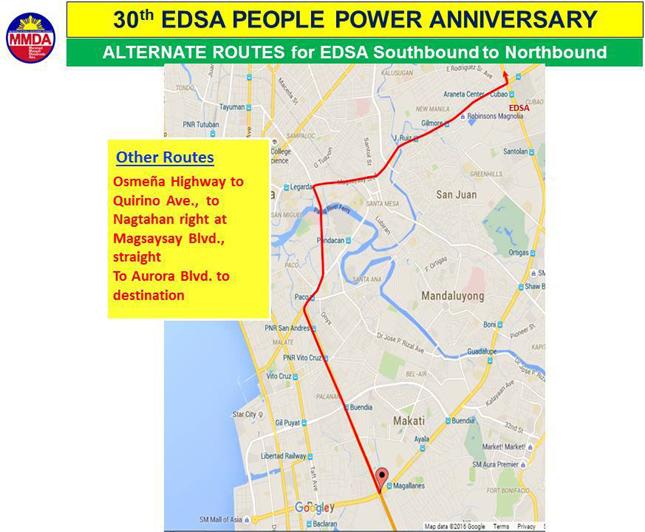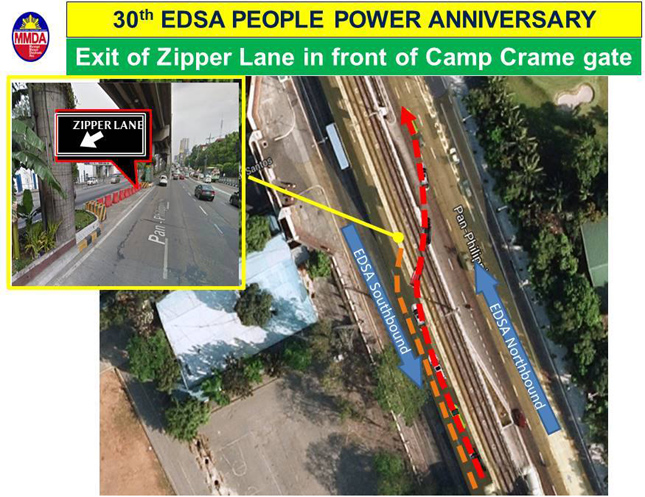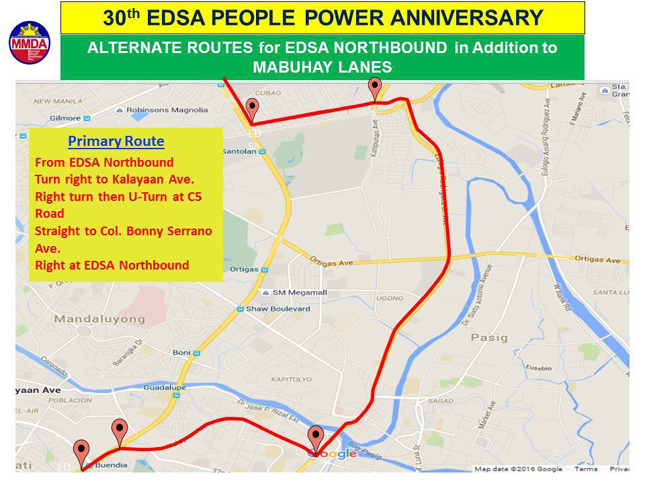 ADVERTISEMENT - CONTINUE READING BELOW ↓