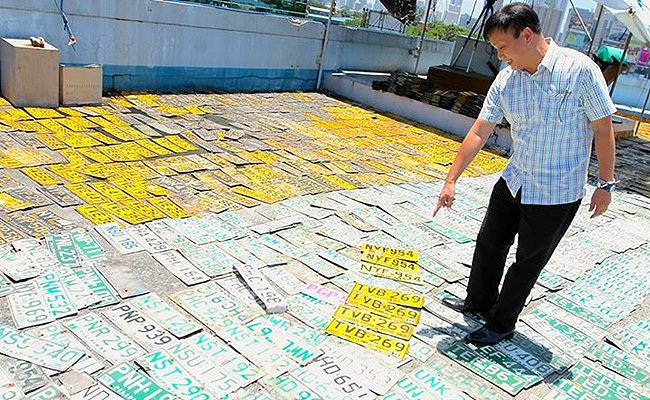 The Metropolitan Manila Development Authority reportedly has over 20,000 vehicle license plates it has confiscated from traffic violators since 1994, and these have yet to be claimed by their owners.
According to MMDA chairman Francis Tolentino, the agency has 22,628 license plates its traffic enforcers have confiscated from traffic violators from 1994 to 2004, and these are stored at its redemption office. If stacked on top of one another, the plates could supposedly be "as high as an eight-story building."
"You would wonder why these plates were not claimed over the years," Tolentino shared. "It only shows unscrupulous motorists might have used fake ones, or managed to have it replaced simply by having an affidavit of loss."
For the numerous violations that resulted in the confiscation of these license plates, illegal parking was the most popular with 4,595 counts, followed by reckless driving at 4,017 and unregistered vehicles at 3,238. As for the type of vehicles that owned the unclaimed plates, 7,494 were motorcycles followed by private vehicles at 5,800 and public-utility jeepneys at 4,584.
However, while Tolentino pointed out that the number of confiscated plates proves that the agency "is serious in going after traffic violators," it doesn't know what to do with the plates since some have supposedly been used as evidence in criminal cases.
Continue reading below ↓
Recommended Videos
"In other countries, old vehicle plates are recycled and sold as souvenirs," Tolentino added. "We can also have them melted down to build boats."
What do you think the MMDA should do with the unclaimed license plates?
Photo from MMDA's Facebook page