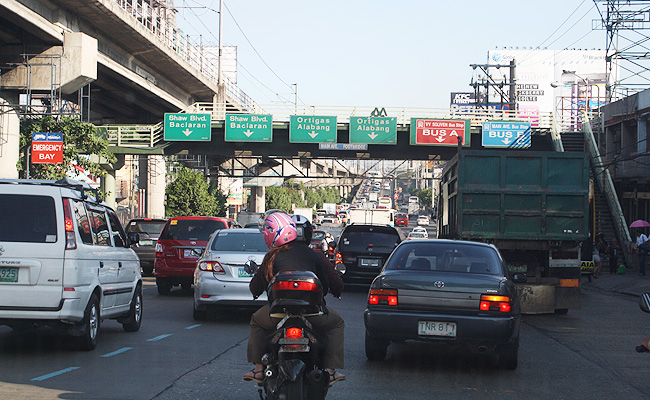 The Metropolitan Manila Development Authority is hoping to improve the average vehicle speed on Metro Manila's major roads to 33kph next year.
This was revealed by Senator Ralph Recto, who said that the agency's promise of "improved traffic flow, less flooding, and fewer vehicular accidents in 2015" lies in its request for an operating budget of P1.988 billion for the said year.
"I think MMDA chairman Francis Tolentino, who probably occupies the toughest job in the country, is doing a great job, despite the big problems he has to solve, with the limited powers he has," added Recto. "He must be given ample resources to do his job."
Besides the promised 33kph average speed for 2015, the MMDA is also eyeing a 3% decrease in traffic-related accidents and a 15-minute response time of 93% for traffic accidents and obstruction reports. For flood control, the agency hopes to reduce flooding by 10%, "from 4,570 hectares to 4,105 hectares for rainfall of less than 40mm per hour."
ADVERTISEMENT - CONTINUE READING BELOW ↓
Recto also lamented that the MMDA's budget is merely a fraction of the combined budgets of the 16 cities and one unicipality that comprise it, "yet much is expected of it."
"It doesn't control the mass transport system, it doesn't run the trains, it doesn't construct the roads and the flyovers, it doesn't control the police, it doesn't register the cars, but it is getting a disproportionate share of the blame," Recto added. "Yet the gung-ho Tolentino is soldiering on. Despite the limitations imposed on him, he tries to solve the problems with the little tools he has."
Do you think an increased budget will resolve all the problems the MMDA is facing, or are more drastic measures needed to accomplish anything?
ADVERTISEMENT - CONTINUE READING BELOW ↓
Recommended Videos