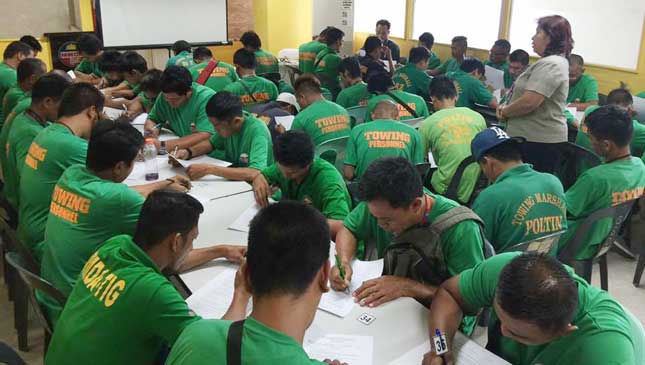 Don't you just love the power of social media?
Last week, we reported a towing incident in Quezon City in which the complainant accused a couple of towing personnel of trying to extort money from her. You know the story: They'll tow your car (or drive it themselves against your wishes), bring you to the impounding compound, and then offer you a "cheaper" way to settle the matter. We're sure you know the drill.
The Metropolitan Manila Development Authority swiftly acted on the complaint--the agency didn't have much choice, as the story had gone viral on Facebook--ordering the immediate suspension of the towing company (Arcson Towing Services) and the personnel involved.
Now, some people were saying nothing would really come out of this--that the MMDA was just putting on a show to appease an angry motoring public. Well, here's some really good news for all the doubters out there: The MMDA has made all its previously accredited towing services (as well as their towing personnel) undergo a new accreditation process.
Yesterday, those towing companies and their personnel attended a workshop conducted by the MMDA, and then took a "diagnostic examination" afterward. According to MMDA Traffic Discipline Office's Atty. Crisanto Saruca Jr., "the passing grade was 100%."
"The current accreditation will expire on May 31," Saruca told TopGear.com.ph. "It was originally valid until December 31, 2016. So as not to hamper operations, we will issue to all previously accredited towing operators on June 1st provisional accreditation pending their compliance with all the requirements--documentation, truck specifications, smoke emissions, drug tests, seminar, written exam, etc. After due compliance, new accreditation will be issued, which is valid until the end of the year. We will finish this process by mid-June, and we are closely monitoring towing operations."
We believe drug testing is one of the most crucial requirements the MMDA needs to strictly monitor. Many of the towing personnel behave like they're always high on drugs, to be brutally honest about it. Indeed, it has now been revealed that this latest round of screening has netted 78 drug-using towing personnel. No wonder it's like dealing with zombies when you encounter them.
Remember we published last week a list of MMDA-accredited towing companies, complete with the plate numbers of their tow trucks? You can scratch that list now. We'll announce an updated one as soon as the agency releases it.
We just hope that this latest campaign of the MMDA will really succeed in cleaning up the ranks of its accredited towing companies. The Filipino motorists deserve better.
Photos from Cris Saruca