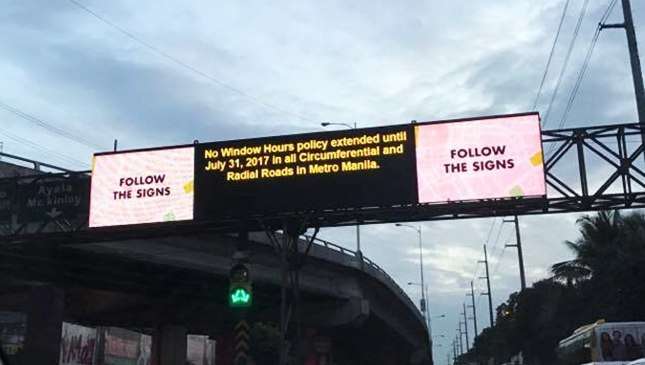 Back in October last year, the Metropolitan Manila Development Authority (MMDA) and Inter-Agency Council on Traffic (I-ACT) announced it would be suspending the 10am to 3pm number coding window hours, essentially making coded vehicles useless one out of seven days a week.
The measure was to last only until January 31, 2017, after which concerned agencies would evaluate results to see if further—or even permanent—implementation would help improve Manila's traffic situation. Well, they've evaluated, and it looks like motorists will have to do without the coding window for another six months. While the MMDA website failed to specify the exact date, electronic billboards along EDSA show it will be in effect until July 31 this year.
Continue reading below ↓
Recommended Videos
The MMDA made the decision to after consulting with I-ACT and the Metro Manila Council (MMC). According to the agency, the no-window coding policy has improved traffic conditions along major thoroughfares in the capital.
What's more, MMDA general manager Tim Orbos says the scheme doesn't result in people buying new cars to escape the policy. "We do not see motorists resort to buying another car just to avoid the no-window hours policy," he said in a statement. The official added that the matter would be discussed once more during the next meeting of the MMC.
Be honest, did any of you guys notice an improvement in traffic flow? Whatever the case, it looks like we're going to have to deal with the no-window policy for the foreseeable future.