Motorists from Quezon City and its surrounding areas are no strangers to Quezon City (QC) Circle, otherwise known as Elliptical Road. At the center of this massive 2km roundabout is the Quezon Memorial Circle, which is home to the Quezon Memorial Shrine and a nice park.
QC Circle is also the hub where some major roads meet (East Avenue, Kalayaan Avenue,  Commonwealth Avenue, Visayas Avenue, North Avenue, and Quezon Avenue), hence, its reputation for being a chaotic roundabout. I am based in Quezon City, and have witnessed QC Circle's descent into madness.
Up until the early 2000s, slim traffic islands that divided the three main lanes (there are a total of eight lanes, by the way)  kept traffic somewhat "organized." Exiting the roundabout? Shift to the outer lane through gaps in the islands beforehand. Is your exit still a bit of a way away? Stay toward the center, then. At least, that is what I understood the logic to be. At the very least, these slim islands prevented cars from making dangerous quick-exit maneuvers that cut all of the lanes.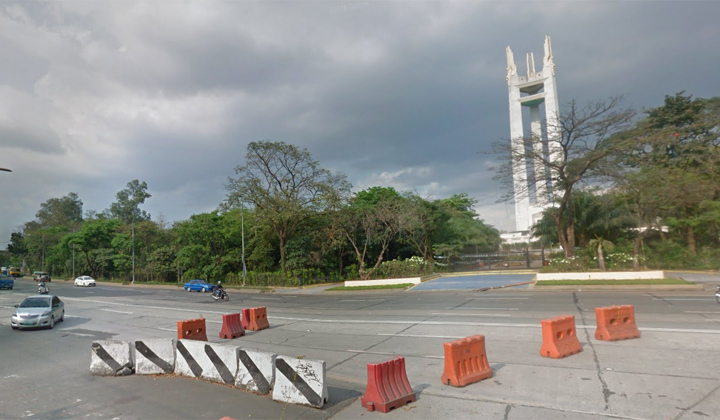 ADVERTISEMENT - CONTINUE READING BELOW ↓
When the islands were demolished, QC Circle became a free-for-all derby. Eventually, though, a certain organic flow began to emerge. However, driving on that roundabout still required a heightened sense of spatial awareness. Improvements were made through the years to ease the flow of traffic, of course, but drivers still have to stay on their toes. I must remind you to scan your mirrors and surroundings constantly lest you get in an accident with a wayward vehicle. And don't forget to use your signal lights. There are more cars on the road now, too.
Here's the latest in the evolution of QC Circle: The Metropolitan Manila Development Authority (MMDA) is planning to crack down on 'Solid' Yellow Lane violators there and fine them P1,000. This is to discourage motorists from disrupting traffic flow. "During the dry run, we will show you kung gaano kadami ang nag-sudden change of lanes from innermost to rightmost lane, and how this causes chokepoints," said MMDA spokesperson Celine Pialago. The goal is for motorists to stay in their lane and not swerve around too much.
Celine clarified that motorists can change lanes over the broken yellow lines, but not over the solid yellow lines.
Don't panic, though. It's only a dry run happening today, January 16, 2019. Violators will not be fined—at least not yet. The lane markings have yet to be freshened up, and an information campaign is also in the works. Stand by for an official announcement from the MMDA. Keep visiting us for updates as well.
Will order return to QC Circle because of this new development? Or should those solid lane dividers make a comeback?