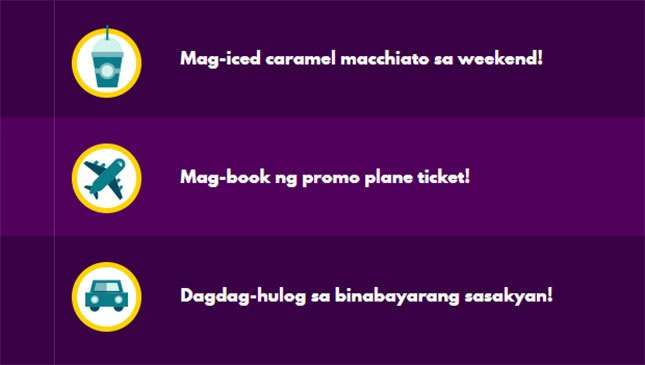 After last week, you'd be forgiven for thinking that the new Department of Finance (DOF) tax proposal looming over our heads—which made it through the House Committee on Ways and Means, by the way—is going to be a huge pain in the ass, if passed.
All doom and gloom? "Not quite!" says the government. Meet the latest attempt at softening the proposal in the eyes of the public: the DOF Tax Calculator. The website went up earlier this week, and is meant to give the public an idea of how additional money they'll save monthly thanks to the lower income taxes included in the proposal.
All you have to do is input your monthly income, marital status, and number of dependents. A click later and you'll be faced with a basic comparison of your tax contributions before and after the tax reform. More important, it will show you how much money you'll have to buy iced caramel macchiatos, get plane tickets on the cheap, and (drumroll please) pay off your car loan under the new tax scheme!
ADVERTISEMENT - CONTINUE READING BELOW ↓
No, seriously. There's a graphic toward the bottom of the results page, and it's the image featured atop of this one.
Of course, the situation is a lot more complicated than that. The tax calculator's results only reflect the lower income taxes, not the increased cost of fuel and vehicles. But if you're just looking to get an idea of the potential behind the proposal and what it has to offer, then you'd do well to check it out. Props to the DOF for coming up with it.
ADVERTISEMENT - CONTINUE READING BELOW ↓
Recommended Videos