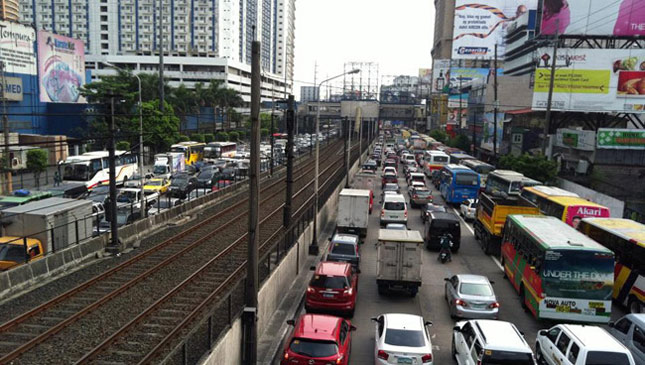 With the "-ber" months already in full swing, it's pretty much a given that the traffic in Metro Manila will only get worse as we head into the holiday season. To pre-empt this, the newly-formed Inter-Agency Council for Traffic Management (I-ACT) has announced a new program that will aim to reduce the total number of cars on the streets.
ADVERTISEMENT - CONTINUE READING BELOW ↓
Coming off a recent decision by the Metro Manila Council (MMC), I-ACT and the MMC will enforce a scheme that removes the window period on number coding for cars that pass along EDSA and C5. This means that if your car's number plate falls under coding on a particular day, you won't be able to drive on the two main roads from 7am to 7pm.
The scheme, says MMDA chairman Thomas Orbos, won't just be a short-term fix. "Pag pinasa ng council 'yan, unless revoked, it will remain even after Christmas," he said earlier today at a Department of Transportation press conference. According to research by traffic engineers, the scheme is expected to reduce the number of cars on those roads by around 20%.
The new no-window scheme is one step in the MMC's long-term plan to unify the number coding systems and synchronize operations of traffic signals across Metro Manila. Orbos says that once the legal requirements have been met, the new law will be enforced ASAP. He estimates that this could start as early as next week.
ADVERTISEMENT - CONTINUE READING BELOW ↓
Recommended Videos
What do you guys think? Will this new scheme ease our traffic woes?