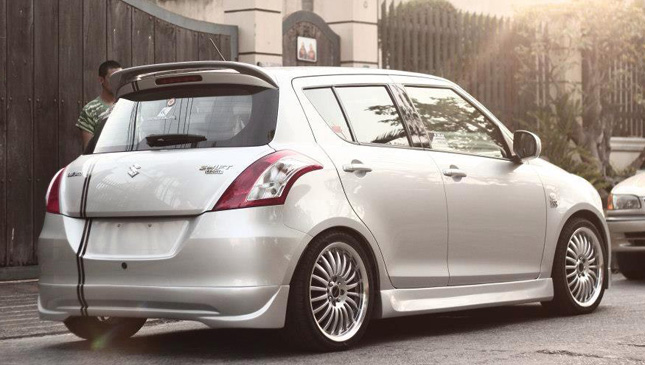 If your house doesn't have a garage and you just park your car by the roadside, this news might cause you sleepless nights.
Director General Ricardo Marquez, chief of the Philippine National Police, has advised car owners to avoid parking their vehicles overnight on the road as this has become favorite hunting ground of car thieves.
Citing records from the PNP Directorate for Investigation and Detective Management (DIDM) based in Camp Crame, Marquez said that from January 5 to September 6 this year, 214 vehicles were stolen on the streets while 140 were forcibly taken from their owners in residential areas (villages and subdivisions).
These represent 44% and 29%, respectively, of the total 489 reported carnapping cases in the last nine months.
Furthermore, the DIDM records show that 64% of carnapping incidents during said period happened between 12:01 and 8:00 in the morning.
According to the PNP Public Information Office, the new carnapping figures were reported during the latest Lambat-Sibat meeting held recently in Camp Crame.
ADVERTISEMENT - CONTINUE READING BELOW ↓
Chief superintendent Wilben Mayor, chief of the PNP-PIO, says Oplan Lambat-Sibat conducts an audit crime incident report at the police station level in order to use the data in identifying "crime hot spots" and "crime patterns" that will serve as basis for necessary police actions.
For the first nine months of 2015, the Quezon City Police District again topped the list of Metro Manila cities with the largest number of reported carnapped vehicles (213 units), followed by the Eastern Police District (88), the Northern Police District (72), the Manila Police District (59), and the Southern Police District (57).
However, from August 24 to September 6, the DIDM recorded zero carnapping incidents in Quezon City.
"While some of its personnel are in the field, our Highway Patrol Group is still focused on its other duties in combating carnapping and hijacking activities," Marquez said. "As our motorists and pedestrians have demonstrated discipline and respect for traffic and law enforcement on EDSA since HPG took over, I also urge the public to do the same in their respective communities--to be more vigilant against carnappers."
ADVERTISEMENT - CONTINUE READING BELOW ↓
Recommended Videos
The PNP leadership is also planning to upgrade their Lambat-Sibat efforts by visiting business establishments that sell secondhand motor vehicles to ensure their legitimacy and eliminate the chances of carnapped vehicles being sold to unwitting customers.
Photo from Juan Luis