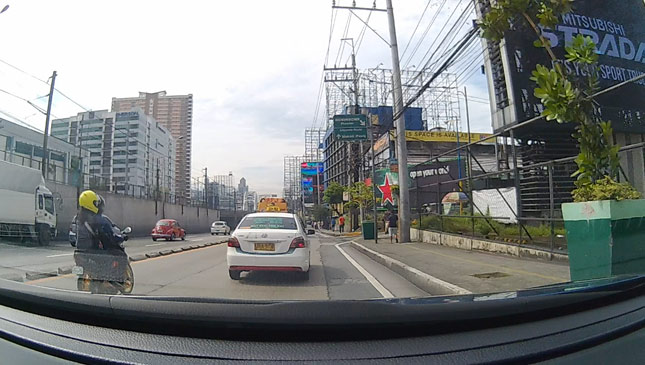 It's official, guys. The "no-window" coding policy is now in full effect. In case you've been living under a rock, here's the gist: If your car's plate falls under number coding on a given day, you can no longer drive along certain areas of Metro Manila for the entirety of the coding period. These routes include the major roads of EDSA and C5.
ADVERTISEMENT - CONTINUE READING BELOW ↓
It all started with a three-day dry run last week from Wednesday to Friday. If you were caught then, you were let off with a warning and reminded of the new rules that would be put in place. Starting yesterday though, motorists will be given no lenience if they're caught with the wrong number plate at the wrong place and time.
The "no-window" policy is here to stay until January 31, after which the Metro Manila Council (MMC) will assess whether it's worth implementing the program for even longer. What's more, the MMDA has just announced that they will be extending the coding hours until 8pm. Aside from the new rule, the Inter-Agency Council for Traffic Management has other measures in place to help reduce traffic, like the introduction of new P2P buses and asking mall operators to not hold sales on weekdays.
Now that we've all had a few days to experience life under the new rules, what do you guys think so far? Answer our poll below to let us know if the new traffic policy has made a difference to your daily drive. Share your stories and experiences in the comments section.
ADVERTISEMENT - CONTINUE READING BELOW ↓
Recommended Videos