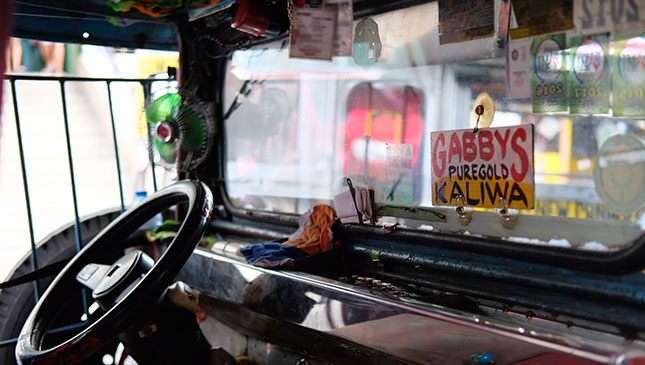 Did you run into a little more hassle than usual commuting to work this morning? If your answer is yes, you can thank a certain transport group holding nationwide protests against the Department of Transportation's (DOTr) PUV modernization program for your troubles.
The strike, which is scheduled to last until tomorrow, October 17, has effectively paralyzed parts of Metro Manila leaving thousands of commuters helpless. In a statement released last week, the transport group claimed that the DOTr's program will put the livelihoods of up to half a million jeepney drivers and operators in peril in favor of foreign companies like Toyota, Nissan and Chrysler (yes, they mentioned Chrysler in their statement). The group also questioned the DOTr's insistence on following "international standards."
Continue reading below ↓
Recommended Videos
Yesterday, the DOTr released a statement on social media to shed further light on the PUV modernization program. Many of the points raised in the Facebook post further explain the program's implications on drivers and operators, so we do hope they read up. Here are some of them:
1) How will these programs benefit jeepney drivers? According to the DOTr, under the PUV modernization program jeepney drivers will finally feel the security of a monthly salary, along with benefits. No boundary system means shorter and more manageable shifts, too. The agency also adds that cleaner jeepneys will mean drivers are less exposed to air pollution and other health hazards.
2) And what about the operators? The DOTr says that aside from better vehicles resulting in increased ridership, more organized operators can save on expenses like cleaning and maintenance. What's more, it will be convenient for them to buy fuel and spare parts at discounted rates, the post says.
3) "You want to kill local manufacturers!" The DOTr's answer is no, it does not. The agency is simply "providing basic guidelines for vehicles to ensure that quality public transportation is provided," it says.
4) "But it's the jeepney! This is a Filipino icon we're talking about here!" "The icon of the jeepney is not the physical shape of the vehicle, but the creative spirit of the Filipino to adapt to changing needs," the post reads (well said, guys). "Although safety guidelines may significantly change the look of jeepneys, these improvements are necessary to make public transport, particularly jeepneys, more comfortable, clean, and safe."
5) "It's going to cost too much. You guys are anti-poor!" The agency actually acknowledges that the modernization program requires a high capital cost, so is in turn working with the Department of Finance and Department of Trade and Industry to work out programs to provide concerned parties with more credit. Smaller operators can consolidate and pool their resources to meet credit requirements and share operations and maintenance costs, the DOTr says.
6) "It's way too sudden! This stuff takes time!" Existing franchises can continue operating for the next two to three years upon issuance of the guidelines, the DOTr says. "During and after the transition period, operators can apply to operate new or modified routes introduced by local governments in their local public transport plans."
7) There's more to the program than simply providing modern jeepneys. Along with more convenient, cleaner jeepney units, the DOTr's PUV modernization program is also pushing for a more organized fleet management system aimed at making PUV deployment more efficient.
Alright, admittedly some of these answers are pretty vague and operators may just have to take the DOTr's word for it. Hopefully all parties involved can come to an agreement regarding PUV modernization.