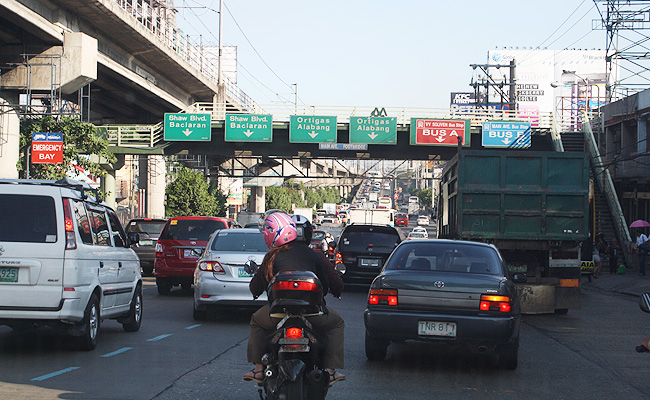 An official of the Land Transportation Franchising and Regulatory Board has reportedly suggested that EDSA be limited to public-utility vehicles during the morning rush hour on weekdays.
According to PhilStar.com, LTFRB board member Ariel Inton wants to limit EDSA to PUVs on weekday mornings, which will supposedly remove "80% of private vehicles" from the metro's main thoroughfare.
"We have to give priority to the public-utility vehicles since private cars can find other roads apart from EDSA," Inton was quoted in the report as saying.
Based on Inton's proposal, private vehicles will be allowed to pass through other roads in the metropolis except EDSA from 6am to 9am, four days a week. From 9am onward, all vehicles will be allowed on EDSA.
Inton's scheme is essentially a reverse of the current number-coding since, which is based on the last digit of the vehicle's plate number. Under the LTFRB executive's proposal, a vehicle will be allowed on EDSA at any time for only a single day in a week instead of the current four days.
As to why Inton is proposing such a scheme, it's because, according to him, the big bosses of companies can afford to be late, whereas rank-and-file employees who take public transportation cannot.
Continue reading below ↓
Recommended Videos
"Let the early birds--like students, teachers and employees--use EDSA and the Metro Rail Transit first, to be followed by middle managers, and then those occupying top positions who don't have to rush going to their offices," Inton explained. "They are those who can perform their specific roles using cell phones and other high-tech gadgets."
Inton wants to present his proposal to the Metropolitan Manila Development Authority soon.
What do you think, private car owners?