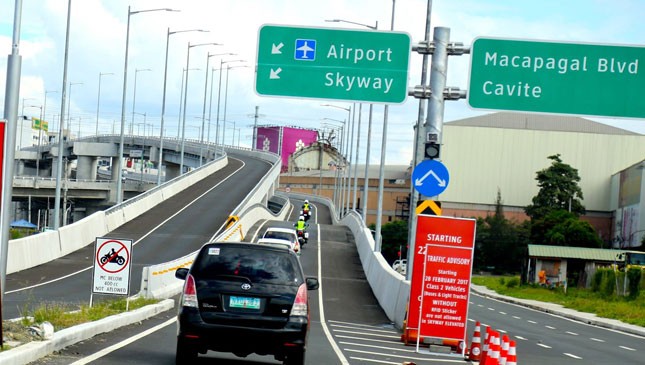 By now, Metro Manila motorists have gotten used to the idea of leaving a lot earlier before their scheduled appointments just to make it on time. For example, the standard practice of arriving three hours before your flight has become a multi-hour ordeal for a lot of people. It's just a reality now in our congested capital. With the traffic situation being as bad as it is lately, having more roads to drive on can only be a good thing.
According to a story by Rappler, two additional entry ramps have been opened up along the new NAIA expressway. Department of Public Works and Highways (DPWH) secretary Mark Villar announced the opening of ramps 11 and 12 on December 28.
The new ramps will connect the expressway to Cavitex. This will mean a more direct route to NAIA terminals 1, 2, and 3 for motorists coming from Cavite. Villar expects that the additional ramps will reduce travel time by at least 40%. He also mentioned that by the first quarter of 2017, the DPWH hopes to provide full access to the entire NAIA expressway.
What do you guys think? Will these new ramps improve travel time to and from the airport?