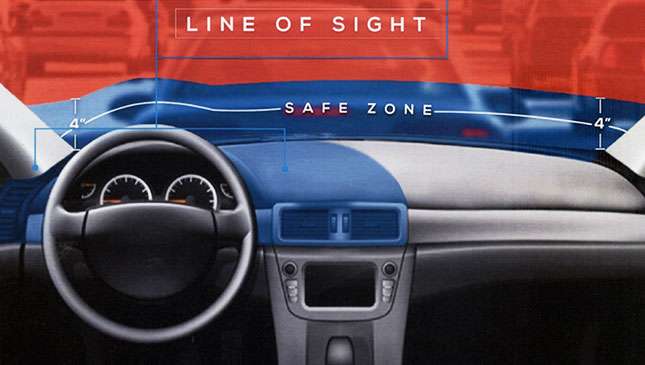 The Department of Transportation (DOTr) has finally released the revised set of Implementing Rules and Regulations (IRR) for Republic Act 10913, or the Anti-Distracted Driving Act (ADDA).
This comes more than three weeks after the agency suspended the law due to confusion surrounding its implementation. With the finalization of the new IRR, the ADDA will no longer cover dashboard cameras, ornaments, and toys placed on the dashboard or hanging from the rearview mirror. It is limited to "mobile communication devices and electronic entertainment gadgets." It will still cover both private and public vehicles.
ADVERTISEMENT - CONTINUE READING BELOW ↓
"The use of dashcams is not covered by ADDA. To date, there is no legislation regulating the use of dashcams. However, for safety purposes, drivers are encouraged to mount their dashcams at the back of the rearview mirror," said the agency.
You may place your smartphones and gadgets on the dashboard, or even on suction mounts on the windshield, provided the device will not interfere with your line of sight. Yes, line of sight—they've finally defined it. A gadget will be considered as "interference to the line of sight" if the highest point of said device is more than four inches from the vehicle's dashboard. Anything past that and you'll have to resort to hands-free methods of operating your smartphone such as voice command or earphones.
So yeah, four inches people. The agency also says that it will not split hairs over those four inches, too. As long as your device is not blatantly out of the prescribed area, you're fine.
ADVERTISEMENT - CONTINUE READING BELOW ↓
Recommended Videos
Drivers will still not be allowed to use their phones at stoplights or in traffic, unless it's via a hands-free method. If you want to operate your phone by hand, you will have to pull over to the side of the road. You may only do otherwise in emergency situations.
Fines for violating the ADDA remain the same: P5,000 for the first offense, P10,000 for the second offense, P15,000 and a three-month driver's license suspension for the third offense, and a P20,000 fine and revocation of the driver's license for the fourth offense.
So there you have it. Dashcams are in the clear, and the same goes for rosaries, crucifixes, lucky cats and the like. You may mount on the dashboard or windshield, provided the top of your device is within four inches of the dashboard.
The DOTr has confirmed that the IRR of the ADDA has been published on June 21, 2017, on the 12th page of the Philippine Star. It will be implemented on July 6, 2017.
ADVERTISEMENT - CONTINUE READING BELOW ↓
NOTE: This story has been updated on June 21, 2017 to reflect the IRR's publication and ADDA's implementation dates.