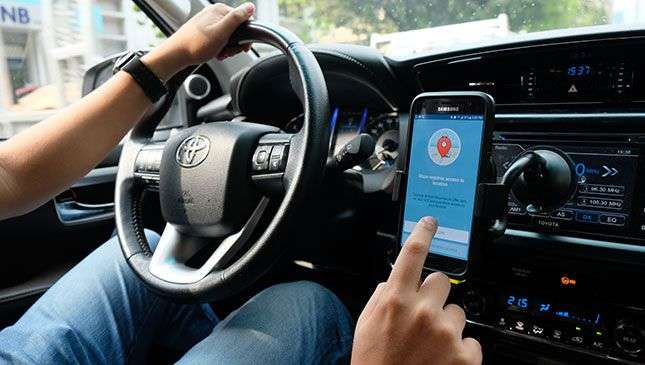 No one's in disagreement over why the Anti-Distracted Driving law is in place. Basically, Republic Act 10913 was passed to prevent accidents caused by motorists fiddling with their devices behind the wheel. It makes perfect sense. But with all the fuss authorities are making over 'line of sight,' have they lost track of the law's essence?
If your answer to the question above is yes, you're not alone. In a Facebook post made earlier today, Senator JV Ejercito called on the Department of Transportation (DOTr) and the Land Transportation Office (LTO) to suspend the Anti-Distracted Driving law's implementation until the two agencies can sort out all the confusion currently surrounding its enforcement. Read his post below:
ADVERTISEMENT - CONTINUE READING BELOW ↓
Senator Ejercito makes some very valid points. One is that placing electronic devices on mounts is far safer than having to take your eyes off the road every now and then to check on Waze. The law in its current form prohibits motorists from placing mounts—or basically anything for that matter—on the dashboard and windshield, meaning they will have to look down to check for directions.
Maintaining visibility of the road ahead of you is the entire point of having a phone mount. It just seems silly to require drivers to mount their devices at chest level. As Senator Ejercito says: "Mas delikado pa yumuko (it's more dangerous to look down)! Every second that the driver's eyes are on the road counts."
Will the DOTr, LTO and other concerned government agencies heed the Senator's call? One thing's for sure: There are still plenty of kinks in the Anti-Distracted Driving law that need to be addressed.
ADVERTISEMENT - CONTINUE READING BELOW ↓
Recommended Videos