A small portion of the new Skyway Stage 3 was recently opened to the public, and we were able to try it out. It's about a kilometer-long stretch northbound from just before the intersection of Gil Puyat Avenue all the way to Camachile Street. It's not completely finished yet, but Skyway management is allowing the public to use it to relieve congestion at the intersection of Gil Puyat Avenue and the old existing flyover.
The use of that kilometer-long stretch allows northbound vehicles coming from Magallanes and farther down south to skip and drive over the congested areas. In the past, the Skyway ended immediately after the Amorsolo off-ramp with another off-ramp going toward the Gil Puyat intersection. Now, one can continue and drive past the Gil Puyat intersection and the original flyover using this newly opened portion of the Skyway.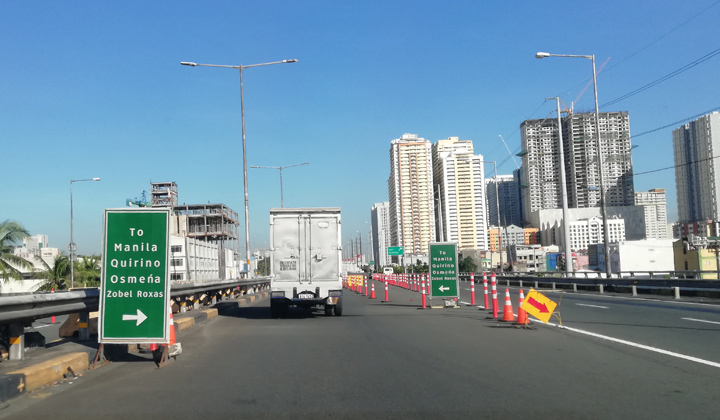 Continue reading below ↓
Recommended Videos
Interestingly, like the majority of Metro Manila's residents, the Skyway administrators still refer to Gil Puyat Avenue by its old name, Buendia, as evidenced by the signage near the Amorsolo off-ramp.
The new section is still quite raw and rough. Based on the texture of the concrete surface, it seems like it's meant to have an asphalt overlay to smoothen it out, much like with the existing Skyway. And as you can see from the photos, the recently opened stretch is quite expansive.
Skyway Stage 3 is meant to be a connector road joining SLEX and NLEX from Gil Puyat Avenue, following the San Juan River, all the way to Balintawak in Quezon City. Target completion date for the project is 2020. This new portion looks so good, we can't wait to see the project finished!