We recently took to the streets of Quiapo to see for ourselves just how much the road situation in the area has improved. This time around, we took a trip to another major Manila City thoroughfare, Taft Avenue, to check if there has been any progress there as well.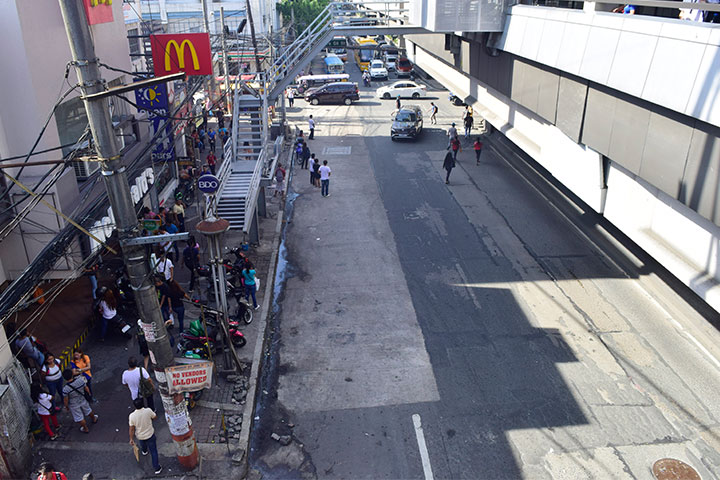 The traffic situation along Taft isn't as bad as in Divisoria or Quiapo, but there are still problem areas that should be addressed—for quite some time now already, to be honest. Several universities are located along this thoroughfare, not to mention it also leads toward parts of Quezon City, so the roads here are busy all day long.
We took a stroll from the Pablo Ocampo Sr. (formerly known as Vito Cruz) intersection all the way to United Nations Avenue (UN) to make observations firsthand. Fortunately enough, there were traffic enforcers deployed on each block we passed, including one very problematic area: the Pedro Gil–Taft intersection.
ADVERTISEMENT - CONTINUE READING BELOW ↓
Normally, this junction is downright chaotic even outside of rush hour—it seems as if all public jeepneys passing through have no regard whatsoever for stoplights and traffic rules. Also, the sidewalks are swarming with vendors, so commuters waiting along Taft are left with no choice but to stand along the outermost lane. Oh, and did we mention the intersection suddenly turns into a bus stop at any given point during the day?
Surprisingly, none of those problems were present the day we were in the area. It took only a couple of guys on the job to maintain the orderly flow of traffic. The sidewalks were also clear of both pedestrians and commuters alike. It was quite a pleasant sight, we'd say.
As we went along, we saw that there were also enforcers managing traffic in other major areas—near the Philippine General Hospital (PGH), the Padre Faura intersection near the Department of Justice and the Supreme Court, and an entry point to the National Bureau of Investigation. Walkways, including those under the northbound side of the UN LRT station, were also cleared of some stalls.
ADVERTISEMENT - CONTINUE READING BELOW ↓
Recommended Videos
Addressing the traffic problems along Taft Avenue is critical, especially since a lot of ambulance units pass by en route to PGH and other nearby hospitals day in and day out. Next time, we'll explore the side streets in the vicinity to observe the overall situation as it stands.
Nobody can be sure if the local government will soon be resolving the flood problems along Taft as well. In the meantime, just take a look at more photos below and share with us your thoughts on the matter.
ADVERTISEMENT - CONTINUE READING BELOW ↓