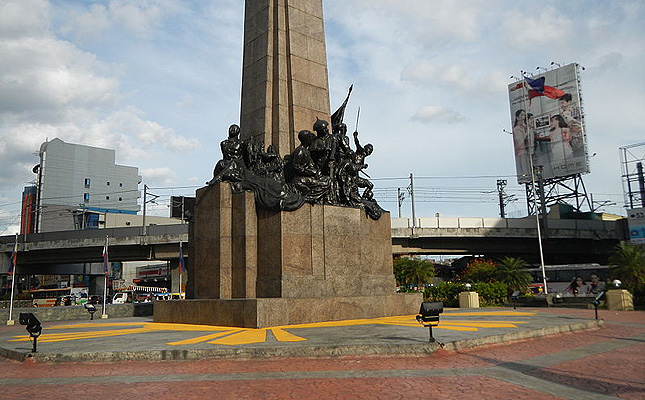 The Metropolitan Manila Development Authority has issued a traffic management plan for the Chinese New Year Countdown activities that will be held in Monumento in Caloocan City.
On February 18, from 7pm to 12mn, part of the southbound lane of EDSA from the Bonifacio Memorial Circle to Bonny Serrano Avenue in Caloocan "will be utilized as an activity area."
As such, from 5pm onward, the MMDA will enforce the following traffic rerouting scheme:
* Northbound lane of EDSA: Two-way traffic between A. De Jesus to Bonifacio Memorial Circle;
* Vehicles from EDSA to Valenzuela: Buses to turn right on Gen. Simon and turn left on Calle Cuatro, while other vehicles are to proceed to the roundabout and turn right on MacArthur Highway;
* Vehicles from EDSA to Sangandaan: Take alternate route by turning left on A. De Jesus and then right on 10th Avenue;
* Vehicles from MacArthur to Balintawak: Counter-flow on north side of EDSA and merge into right-side traffic at U-turn slot before A. De Jesus Street;
* Vehicles from Samson Road to Balintawak: Turn right on Rizal Avenue Extension and take 10th Avenue and Bonny Serrano to EDSA; and
* Rizal Avenue Extension: To be closed to traffic from 10th Avenue to Bonifacio Memorial Circle, so affected vehicles are to turn right on 10th Avenue and then left on Bonny Serrano Avenue.
Continue reading below ↓
Recommended Videos
Photo from Ramon Velasquez via Wikimedia Commons