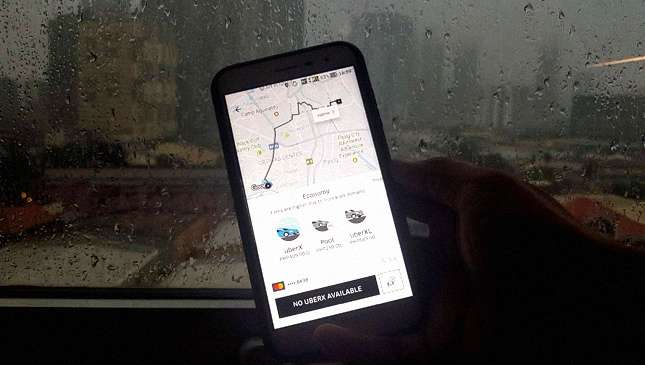 If you're an avid Uber user, you might have noticed that it's been extra difficult booking a ride from the ride-sharing service lately. Sometimes you're matched to a driver 20 minutes away, despite seeing plenty of drivers plying your immediate vicinity. What gives?
According to the official Uber blog, the number of bookings has "increased exponentially" during the holiday rush, "making it harder for us to provide you with the on-demand service you've grown accustomed to." Man, that does not look good.
As for being paired with drivers who are far away, the company says that it doesn't always have enough partners to serve everyone booking in a specific area. Still, Uber says you're definitely being matched to the nearest available driver "who accepts your request," adding though that it can "sometimes take longer than expected."
Continue reading below ↓
Recommended Videos
"If we get more people into fewer cars, there will be more Ubers available for everyone to enjoy. To help with this, riders can enjoy flat fares on Uber Pool starting at P99," the blog post reads.
What's more, Uber has launched its multiple destination feature. "With this new feature, you can share a ride with your friends since you can pick them up or drop them off along the way," Uber says. You can even share the cost evenly via the app's Split Fare feature. Nice.
Now, we don't know if all of these will be enough to address the nagging problems we've been experiencing with the service of late, but it's definitely nice to see the company's trying to do something about it.
"We hope the answers above help clarify the situation. We understand how frustrating this situation is for all of us, but now, more than ever, we are committed to finding ways to improve our service in the best way we can."