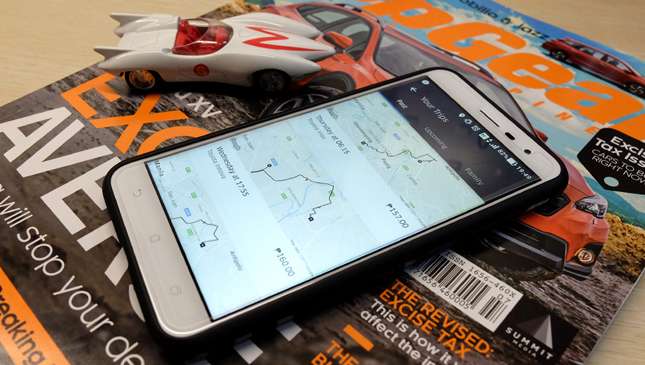 Uber has announced that it has filed a petition for a hike in fares to the Land Transportation Franchising and Regulatory Board (LTFRB).
In a statement entitled "Ensuring a sustainable business model for driver-partners" uploaded to the Uber Philippines website, the company says the move to raise its fares comes as a result of "increasing fuel prices, and new excise taxes on petroleum."
"With this impact in mind, we submitted a petition to the LTFRB for a fare adjustment which, if approved, would increase trip fares on Uber. We are doing this to ensure driver-partners earn sustainably," the statement reads. "We are committed to investing in the business in the Philippines so riders and drivers continue to get the service they are accustomed to."
The company says that if the petition passes, the "the fare per kilometer for uberX will range from P9 to P12 depending on the time of day" while the base fare and time charge remain unchanged. For example, the base fare in Manila will be P40, and the per kilometer charge will be between P9 and P12, with a 2x surge cap.
ADVERTISEMENT - CONTINUE READING BELOW ↓
"Uber in the Philippines is committed to delivering the best experience for riders and drivers, whether that be through new safety features, better customer support, or tech innovations to improve reliability," the post ends.
This was expected. Not too long ago, Grab filed for the same thing citing similar reasons. We'll keep you guys posted on any further developments.
ADVERTISEMENT - CONTINUE READING BELOW ↓
Recommended Videos