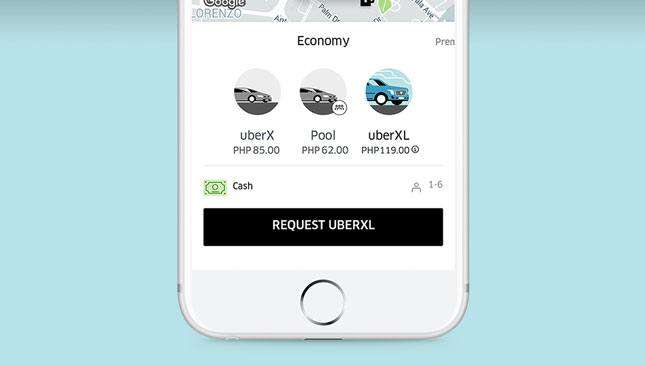 Whether it's leaving with your officemates for lunch or going out with your friends after hours, taking a ride-sharing service like Uber or Grab is often the most convenient way to get around. That way, you don't need to fuss over things like sharing gas money or having to find a place to park.
The problem comes when you're with a large group. A Toyota Vios or a Mitsubishi Mirage can only carry four passengers, which means you would have to hail several rides. That can get pretty confusing, not to mention the fact that it would cost twice as much. To solve this problem, Uber is going to offer a feature that's fit for your #squadgoals.
Starting May 12, Uber customers in Manila can request for an UberXL when they book their ride. Through this, riders will get a big AUV like a Toyota Innova or a Mitsubishi Adventure that's fit for up to six passengers. This is also useful if you happen to need the extra space to lug around some cargo or if you're headed to the airport with some big suitcases.
ADVERTISEMENT - CONTINUE READING BELOW ↓
The cost will be up to 50% more than a standard UberX, which is still cheaper than booking two separate cars. The feature will roll out starting May 12, and will be available for all users by May 20.
ADVERTISEMENT - CONTINUE READING BELOW ↓
Recommended Videos