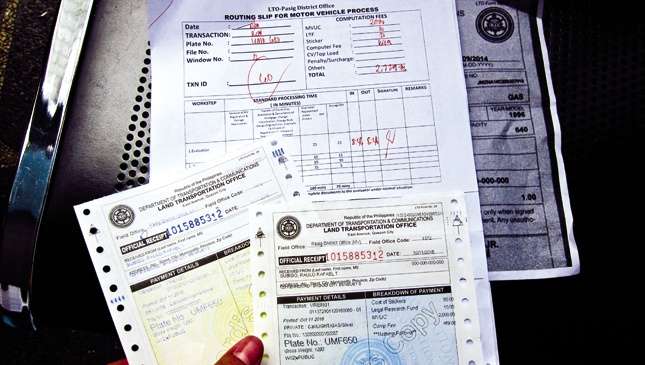 The Department of Finance (DOF) is preparing an order which will increase the amount motorists will have to pay to register their vehicles.
According to a report by the Manila Bulletin, the government agency wants to raise the motor vehicle user's charge (MVUC), and is planning to use the signature of President Rodrigo Duterte to do so.
Finance secretary Karl Kendrick Chua, citing Republic Act (RA) No. 8794 of 2000, explained that the President of the Philippines has the power to adjust the MVUC rates: "After the fourth year from the effectivity of this Act, the President of the Philippines may adjust the rates contained in Section 3 which shall be reflected but shall not exceed the annual rates of the Consumer Price Index (CPI)."
Continue reading below ↓
Recommended Videos
Chua added that, according to the law, the President is allowed to change such rates once every five years. No administration has made adjustments to the original charges since 2004, and President Duterte is permitted to do so, he added.
"We will submit the draft EO maybe soon," Chua said. The official also emphasized that an Executive Order (EO) will only be an initial step in a series of MVUC rate increases, and that the increase will not be too substantial.
"We propose an increase in the MVUC rates based on the cumulative inflation since 2014 and an overhaul of its base rates," Chua said.
Do you think this will push through in 2019?